India
Irom Sharmila gets married in Kodaikanal, despite opposition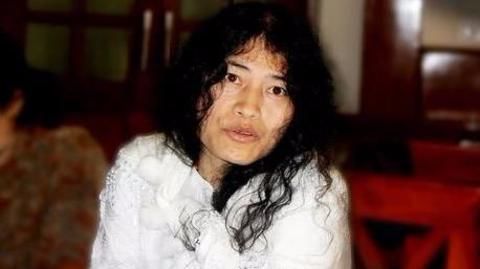 Activist Irom Sharmila has married British citizen Desmond Coutinha at the Kodaikanal registrar office.
The formalities took two months to complete.
The wedding was devoid of any fanfare. Not even their families were present.
Irom says they planned to settle down in the hill station and continue the fight against AFSPA.
Various groups had earlier opposed her presence in Kodaikanal, saying it would affect peace.
In context:
Irom Sharmila to get hitched
Details

Who is Irom Sharmila?
Irom Chanu Sharmila (aka the Iron Lady of Manipur) is a civil rights activist from Manipur.
On 2nd November 2000, Sharmila began a hunger strike (which ended in Aug'16).
She demanded that the Indian Government should repeal the Armed Forces (Special Powers) Act (AFSPA).
She said that unless her demands were met, she wouldn't "eat, drink, comb her hair or look in a mirror".
Polls

Irom Sharmila breaks fast, to contest polls
After breaking her fast, Irom had launched her new political party, the People's Resurgence Justice Alliance in Imphal, expressing her desire to contest the Manipur polls.
She lost the elections in the Thoubal constituency against former Chief Minister Okram Ibobi Singh, after having won just 90 votes.
She decided to quit politics after the loss but said she would continue supporting her party.
Love India news?


Stay updated with the latest happenings.
Who is Desmond Coutinho?

Desmond Coutinho, a British citizen, first contacted Sharmila after reading about her struggle in 2009. Since then, the two have regularly exchanged letters and have stayed in touch. They met for the first time when Coutinho came to Imphal in 2011.
17 Aug 2017

Irom Sharmila gets married in Kodaikanal, despite opposition