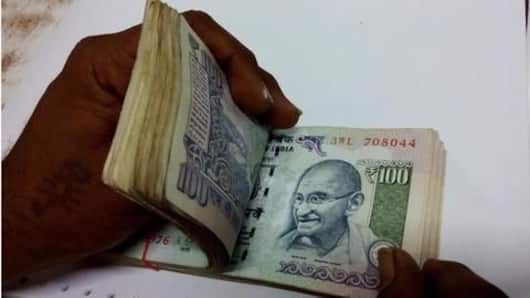 How to submit your EPF claim online?
Employees Provident Fund Organization (EPFO) has recently launched an initiative that will allow citizens to submit their claims online.
This move aims to reduce the time it takes to complete PF claim procedures.
"With this, we hope to reduce the turnaround time from 20 days to 10 days," said VP Joy, central provident fund commissioner, EPFO.
Here's all you need to know about it.
Streamlining the entire process
EPFO had earlier rolled out a composite claim form to submit withdrawal request and also waved off the need to submit documents and certificate for partial withdrawals.
To make things more lucid and hassle free, EPFO is now extending the facility for claimants to file their applications online via its official site.
The claimed amount once approved, will come in the linked bank account.
Choosing options to file the claim
In February EPFO had introduced a single-page claim form, replacing Forms 19, 10C and 31 for complete, pension and partial withdrawals, respectively.
Currently, two types of composite forms have been made available to the claimants for their EPF withdrawal process; one is an Aadhaar based composite form while the other is a generic one for those who don't have Aadhaar yet.
Love India news?
Stay updated with the latest happenings.
Yes, notify me
The list of necessary documents
To claim EPF online, claimants will need Universal Account Number (UAN), registered contact number, Aadhaar details for KYC verification via OTP, bank details and PAN number, if the claimant has not been an EPFO member for at least five years.
It is to be noted that Aadhaar details have to be linked to the UAN, for the claimants to proceed with the online application.
The Aadhaar clause for online application
As per the central provident fund commissioner of EPFO, V.P. Joy, out of four crore EPFO members, 1.8 crore have their "Aadhaar and bank account linked with UAN."
"Only those individuals whose Aadhaar information has been verified and three data entries match- name, date of birth and gender- will be eligible to use the online claim service," Joy added.
EPFO cuts down claim settlement period to 10 days
The Employees' Provident Fund Organization has reduced the period for settlement of claims to 10 days. The eventual goal is to settle claims within three hours.
"The timeline is…15 days in case of grievance redressal management," a statement said.
It also launched various facilities, including the e-court Management System, which brings application, updation and more tasks online and increases transparency and ease of processes.
Log in, choose and you are done
Once the claimants log in to the EPF member portal online, they will see a pre-filled Aadhaar composite claim form which will have their basic information.They will have to then choose the type of withdrawal claim they want to make.
After selecting the withdrawal type and submitting information, members will receive a one-time-password from UIDAI, on their registered mobile number to authenticate the transaction.
In case you have bank account hiccups
Since the claimed amount will come to the linked bank account, if the claimant wants to opt for a different account, it would be advisable to file the claim physically instead of online or alter the linked bank account details via his/her employer.
It is to be noted that physical EPF claimants will have to submit a canceled cheque along with the form.
EPFO to invest Rs. 18,000 crore in equity
The Employees' Provident Fund Organization's central board of trustees will invest 15% or over Rs. 18,000 crore in stocks this financial year in a bid to stimulate the stock market.
However, they rejected another proposal to reduce EPF contribution to 10% and lambasted the labour ministry's proposal to reduce employer's contribution.
The decision to increase equity exposure rate was taken by majority.