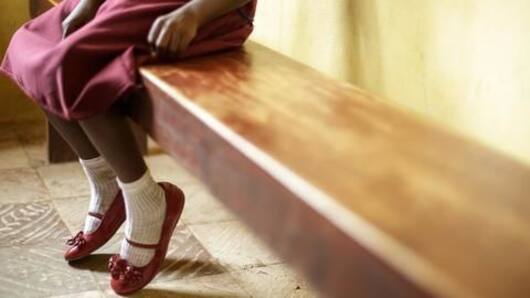 SC seeks Centre's response on banning female genital mutilation
The Supreme Court has sought a response from the Centre and four states (Maharashtra, Delhi, Gujarat and Rajasthan) on the validity of Female Genital Mutilation (FGM), commonly practiced in India's Dawoodi Bohra community.
In her petition, social activist Sunit Tiwari said the practice of FGM/'khatna'/'khafd' is a "serious violation of the rights of children" to privacy and bodily integrity.
What is Female Genital Mutilation?
The World Health Organization describes FGM as "all procedures that involve partial or total removal of the external female genitalia, or other injury to the female genital organs for non-medical reasons". In December 2012, the UNGA voted to work for global elimination of FGM.
Beliefs behind the tradition
In many countries which practise FGM, it is viewed as a rite of passage, marking the womanhood of a girl.
Some believe FGM reduces a woman's libido; one consequence of FGM is it makes sexual intercourse painful by narrowing the opening of the vagina, which motivates the woman to maintain "chastity".
There's also a belief that female genitalia are simply "ugly" or "unclean".
Love India news?
Stay updated with the latest happenings.
Yes, notify Me
What does the petition seek?
Tiwari has sought a complete ban on the "extremely secretive" ritual and its classification as a criminal offence.
The petition noted that though the Bohras were one of the most educated communities in India, "it is the only Muslim community in India to practice FGM".
"When men are oppressed, it's a tragedy. When women are oppressed, it's tradition," it submitted.
Bohra women fight back against FGM
Meanwhile, Bohra women are also fighting back against the tradition.
In a February survey, over 70% Bohra respondents said an untrained professional had performed the procedure on them.
Apart from physical complications, many women also face mental trauma, sometimes failing to be sexually active even after marriage.
A petition on change.org is fighting for an end to FGM.
Will ban female genital mutilation if Bohras don't stop: Maneka
The government will legally ban female genital mutilation, commonly practiced by the Dawoodi Bohras, if the two-million strong community doesn't stop it voluntarily, said Women and Child Development Minister Maneka Gandhi.
"We will (request) states and Syedna, the Bohra high priest" to issue advisories against FGM, which is illegal in India, she added.
The SC is hearing a petition challenging the legality of FGM.
Activists suggest IPC sections for practitioners of female genital mutilation
The Lawyers Collective Women's Rights Initiative, in collaboration with Speak Out on female genital mutilation (FGM), has drafted a detailed recommendation on a strong anti-FGM law.
The 57-page Guide to Eliminating the Practice of FGM in India has suggested those performing or propagating FGM to be held guilty under various IPC sections including 324 and 326, and also under the POCSO Act.