UP government takes a stand against triple talaq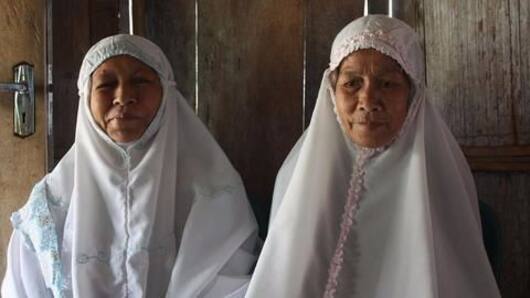 Two days before the Supreme Court's hearing on the legality of triple talaq, the Uttar Pradesh government announced its viewpoint on the matter.
Law and Justice Minister Brajesh Pathak said the practice was against fundamental rights of Muslim women, which lowers their dignity.
"Time has come that either lawmakers or the SC intervene and address the issue for once and all," he said.
In context
Before SC hearing, UP govt opposes triple talaq
Views
'Sati and Bal Vivaah were banned too'
Pathak quoted Sati Pratha and Bal Vivaah as examples, both are personal laws but both have now been abolished.
Personal laws can't hamper welfare and progress of the people, especially women, he noted.
Though the UP government is not a party in the triple talaq case, it said a committee had prepared a report on the matter, which will be submitted during the hearing.
Minorities
Panel sought views of Muslim women while preparing report
Earlier, CM Yogi Adityanath had announced views of Muslim women would be taken into account while preparing the report.
At a meeting of the minority department in April, he had directed modernization of madrasa education, including English and skill development courses.
Adityanath had also ordered that all necessary arrangements would be made for Haj pilgrims.
Love India news?
Stay updated with the latest happenings.
Notify Me
Government
The government's stand on triple talaq
On the birth anniversary of 12th Century reformer Basava, PM Modi urged all Muslims to "protect women from the effects" of triple talaq.
With regards to the ongoing controversy, he appealed to them for not politicising the issue.
He further added that after witnessing what (Muslim) daughters have to go through, reformers from the Islamic community would themselves stand up against the same.
AIMPLB
Muslim Board against amendment of triple talaq law
The All India Muslim Personal Law Board (AIMPLB) is staunchly against any amendment to the law of triple talaq.
In one of the several arguments they made against amending triple talaq, they said amendments would amount to re-writing the holy book of Quran.
It called polygamy a "blessing for women as an unlawful mistress is more harmful for social-fabric than a lawful second wife."
SC hearing on triple talaq to begin on May 11
The triple talaq case has been assigned to a five-judge bench that would hear it 11th May onwards. The constitutional validity of triple talaq, polygamy and nikah halala are expected to be discussed in the hearing with reference to Muslim personal laws and India's secularism.