J&K- Prisoner allegedly stripped, brutalized, kept hungry in police lockup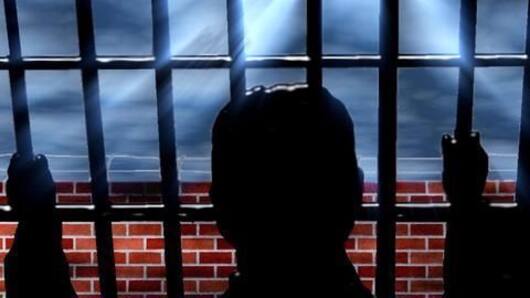 In a horrifying revelation, a former prisoner in J&K has alleged she was brutalized, stripped, beer bottles inserted into her vagina, and chilli powder sprinkled, while she was in police custody.
The 25-year-old was arrested on charges of theft, but before being bailed out, she had to undergo such harsh treatment.
She also alleged she was kept without food and water for several days.
In context
J&K: Woman alleges brutal torture in police custody
Details
Employer threatened victim she would get her arrested
Apart from some cops, the victim has also filed a complaint against her employer, a medical shop owner. She was allegedly forced to clean up after messy surgeries.
When she refused, her employer threatened that she would get her arrested.
Afterwards, at the police station, she said the Kanchak SHO simply watched as other cops inserted beer bottles into her vagina.
Medical
As many as 11 injuries found on victim's body
As many as 11 injuries were found on her body after a medical examination; doctors have estimated that the wounds were inflicted in the past 2-7 days, when she was in jail.
Meanwhile, the accused officer has been removed and attached in the lines pending enquiry.
A local court has directed formation of a team of "honest and efficient" officers to investigate the case.
Love India news?
Stay updated with the latest happenings.
Notify Me
India scores high on custodial torture and deaths
A 2016 study by Human Rights Watch said 590 suspects died in police custodial deaths during 2010-2015. Sexual abuse, waterboarding and beating with "truth-seeking belts" were common. Ironically, during the same time, not a single cop was convicted.
Areas
Disturbed areas in even more trouble
Last week, a Chhattisgarh official talked about police torture on minors in Chhattisgarh; electric shocks are also allegedly used. The official was suspended.
In 2015, two organizations named over 900 officials who were allegedly involved in torture in Kashmir during 1990-2014.
The AFPSA has also been widely abused; the brutal 2004 murder of Manipur's Manorama by the armed forces is still poignant.
But what is AFSPA?
The Armed Forces Special Powers Act gives extra authority to armed forces in "disturbed areas" to arrest, interrogate and search people's houses without warrants. However, in July'16, the SC negated legal immunity under AFSPA amid increasing allegations of torture, rape and murder by the forces.
Status
India stands behind 161 countries in ratifying UN anti-torture convention
Standing behind 161 nations, India is one of the only nine countries that hasn't yet ratified the 30-year-old UN's Convention Against Torture, despite having signed it in 1997.
Batting for a law, the SC noted that fear of custodial torture might be a reason India finds it tough to secure extraditions.
The NHRC observed that human rights training has low priority in police.