Despite stone-pelting, thousands of J&K youths apply in Delhi Police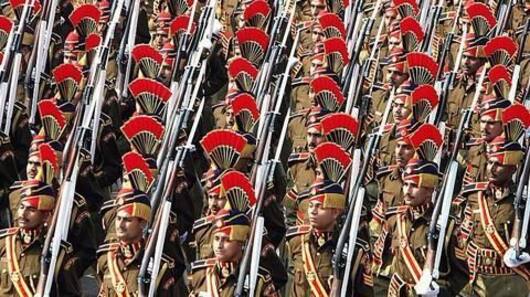 Despite continuing stone-pelting against security personnel in Jammu and Kashmir, the state's youths have refused to bow down. Thousands still aspire to join the police.
Delhi Police has received 5,460 applications for the post of constable; 708 were from women.
This is the maximum number of applications received from Jammu and Kashmir ever.
"Earlier, hardly anybody from J&K applied," said an officer.
In context
Stone-pelting doesn't deter J&K youths
States
Record-breaking application from other insurgency-hit areas too
It's not just J&K. Other insurgency-affected areas have also shown massive response.
Over 30,000 applications have come in from each of Chhattisgarh, Jharkhand, Odisha and the northeastern states - an unusually high number. Applications are generally mostly received from Delhi itself.
This time, applications from these areas constitute 8% of the total.
Sources said induction of people from various states would only be beneficial.
Delhi police attempts to ease recruitment process
Delhi Police is trying to ease the recruitment process. It has tied up with the Staff Selection Commission for conduction of online exams, which will be held at 86 centres across the country. At some places, selection is already over.