Assam- Six arrested for torturing, raping and killing 21-year-old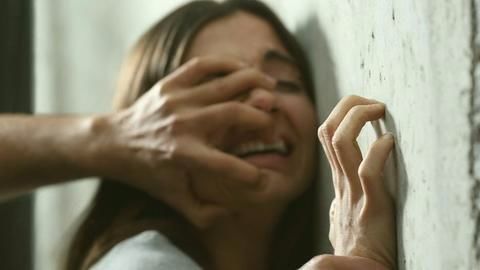 Six people, all likely teenagers, were arrested for allegedly torturing, raping and killing a 21-year-old in Assam's West Karbi Anglong district.
The body was found hanging from a tree.
"They have confessed to being at the place where it happened, but denied involvement in rape and murder," said Bharat Chandra Kunwor, in-charge of Baithalangso police station.
Cops are on the lookout for another accused.
In context
Brutal rape and murder of 21-year-old in Assam
Details
What happened?
The victim, a male friend and two others were intercepted by the alleged rapists on their way back from a function.
Two were chased away, while four accused took the male friend to her house. They alleged the couple had been found in a compromising position, and that she had run away.
Meanwhile, the others raped her, and the four returned and repeated it.
Status
Injury marks on victim's body point to torture
"The victim's body bore several injury marks and it appears she was subjected to torture and rape," said Kunwor. Results will be confirmed after post-mortem.
Meanwhile, six were arrested within hours. Cops are awaiting a statement of the friend to prove their involvement.
A case has been lodged under various sections of the IPC, including criminal conspiracy.
Love India news?
Stay updated with the latest happenings.
Notify Me
22 May 2017
Assam gang-rape: NCW wants case tried in fast-track court
The National Commission for Women wants the recent gang-rape and murder of a 21-year-old in Assam to be tried in a fast-track court.
"I have (also) told officials to ensure that those who are still on the run be arrested at the earliest," said NCW member Sushma Sahu.
On May 12, six teens were arrested in the case. Two others are on the run.