Gurugram's missing dogs ending up in momos, biryani, kebabs?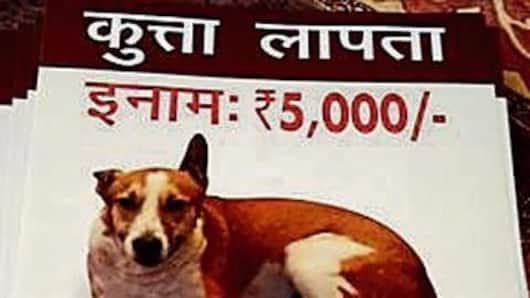 Dogs have been vanishing from Gurugram localities lately. In April, at least two, Brownie and Motu, were reported missing.
Now Anupama Shrivastva of DLF phase II, owner of Brownie who hasn't been seen since April 1, has launched a campaign called #justiceforBrownie.
Shrivastva says it isn't just for Brownie, but for all dogs that are missing. She feels they are ending up as food.
In context
The case of the missing dogs of Gurugram
Food
Where have the dogs gone?
Shrivastva feels the missing dogs are ending up on plates. Her petition, which now has over 500 supporters, alleges dog meat is nowadays being used in momos, biryani and even kebabs.
It was suspected Brownie was taken away and eaten by a group of Sikanderpur residents. Police even detained one, but had to release him as his role "could not be established".
Petition
'Our right to defend our voiceless pets'
However, Shrivastva isn't satisfied. Her petition states, "There is a confessional statement from the person and a video which clearly proves the crime."
"This is not about any religion or race but about law being broken by whosoever is doing it. This is also all about our right to defend our voiceless pets and street animals."
Motu has been missing since April 11.