Indian LED bulbs to illuminate UK by 2019: Piyush Goyal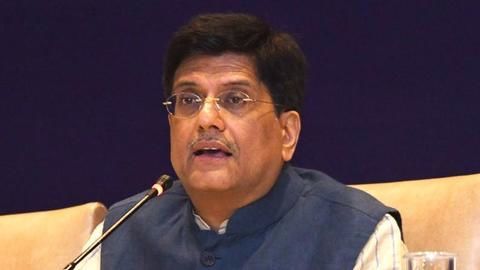 Having recently become a net exporter of power, India announced its plans to replace over 100 million incandescent and CFL lamps in the UK, with LED bulbs produced by India's Energy Efficiency Services Limited by 2019.
The announcement was made by Union Minister of Power, Piyush Goyal at the launch of the Ujala scheme in the UK.
Let us know more on India's plans!
In context
Centre to expand Ujala scheme into UK, Europe
What is EESL?
EESL is a joint venture involving four public sector units; National Thermal Power Corporation of India Limited, Rural Electrification Corporation Limited, Power Finance Corporation Limited and PowerGrid. It is under the administrative control of the union power ministry.
About
What is the EESL Ujala Scheme?
The Unnat Jivan by Affordable LEDs and Appliances for All (Ujala) scheme was launched by the union power ministry in 2015, aiming to replace over 77 crore incandescent and fluorescent lamps with the more economic and energy efficient, LED bulbs.
The programme run by EESL uses sustainable market mechanisms and economies of scale and already constitutes about 10-12% to the global market.
Love India news?
Stay updated with the latest happenings.
Notify Me
Details
What does India plan to do?
Government of India plans to formulate a "very smart" strategy collaborating with large corporates which immediately benefit from energy saving and Indian companies including Tata to achieve the target.
EESL further plans on targeting large users and approaching major supermarket chains for distribution.
It further seeks to exploit the business opportunities the UK currently offers and expand into Europe in countries including Austria.
Modi's vision
Speaking on why India wants to implement the EESL scheme in the UK, Goyal noted, "India need not follow the world and must take the leadership in reducing global carbon intensity through efficient and sustainable energy use."
Analysis
What does this signify?
Changing trends including falling fossil fuel prices and push for renewable, energy efficient technology, has made India a major competitor in the global energy market. India is likely to increase global investments in affordable, energy efficient and renewable technology.
Moreover, this would help India become a global climate leader, in the background where the US pulls out of the Paris climate accord.