Punjab- Pakistani intruder, a 60-year-old woman, killed by BSF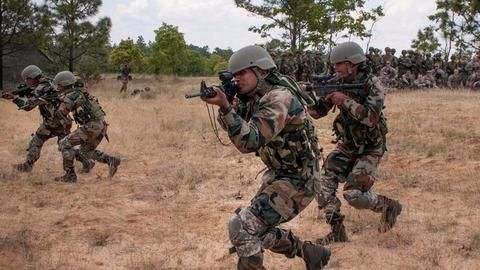 Amid reports of heightened activity along the border, the BSF foiled an infiltration attempt in Gurdaspur, Punjab.
According to India Today, the intruder, a 60-year-old woman, was shot dead in the operation.
This followed the arrest of a Hizbul Mujahideen terrorist from near the Indo-Nepal border on May 14.
Last week, there was an unsuccessful infiltration attempt in Rampur of Baramulla district in J&K.
In context
Punjab: 60-year-old woman intruder from Pakistan shot dead
Situation
Increased activity along Indo-Pak border
There have been about 50 infiltration bids by Pakistan this year, of which 15 have been successful. However, the exact number of terrorists who have managed to sneak into Indian territory is not known.
Forces are questioning suspects in custody for information on their activities.
Meanwhile, since May 11, there has been heavy cross-border shelling along the LoC and thousands have been displaced.