West Bengal schools to make Bengali mandatory: Mamata Banerjee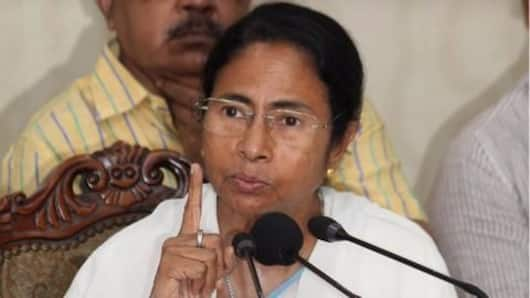 West Bengal Chief Minister Mamata Banerjee in a Facebook post stated that Bengali will be made a compulsory language course, as a part of the three language formula being followed in the state's schools.
Banerjee's statement follows West Bengal Education Minister, Partha Chatterjee's recent announcement, mandating for Bengali to be taught in all schools from class I to X, including private English medium schools.
In context
Should vernacular languages be made compulsory in schools?
Chatterjee speaks
WB education minister had earlier said , "it will be compulsory for students to learn Bengali... English medium schools will have to make Bengali an optional subject from Class I so that the students can study it either as a second or third language,"
Details
How will this be implemented?
While asserting that every mother tongue has to be respected, Mamata noted that the student has a freedom of choice within the three-language formula, which would further enable him/her to reach international standards.
She added, out of the three-language formula, if the student chooses Bengali, Nepali, Urdu, Hindi or Gurmukhi as first language, then he/she is free to choose other two languages.
Love India news?
Stay updated with the latest happenings.
Notify Me
Analysis
What does this mean?
Language is closely tied to culture. Non-Hindi speaking states including South Indian states, West Bengal and Orissa have historically felt insecure about their languages and cultures being sidelined by mainstream Indian culture. Increasing anglicization of education has further magnified their concerns.
While mandatory introduction of local languages does help expand the students' cultural awareness, it should not be imposed on the students.
On the irony of compulsory choice
A panel on Sanskrit promotion headed by Chief Election Commissioner N Gopalaswami recommended against languages being made compulsory under the three-language formula. The panel instead recommended to ensure that "the language is taught and available among those who are interested."