Haryana girls get their school upgraded after one-week fast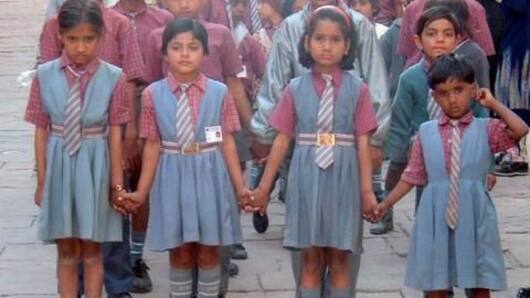 A week-long hunger strike by school girls of Haryana has borne fruit. They had been demanding that the local government high school be upgraded to senior secondary level.
Thirteen girls of Gothra Tappa Dahina village sat on a fast on May 10. One of the protesters said boys would pass lewd comments; their parents have urged them to give-up education.
The government finally complied.
In context
Haryana girls achieve their dream: an upgraded school
Troubles
Girls had to face molestation on way, many dropped out
Their local school had only till Class 10, so girls had to enroll in the faraway school.
On the way, they often faced harassment from youths who would pass them on bikes while passing lewd comments.
"A liquor shop had also opened on the route, which made things all the more difficult for us," a protester said.
Many were forced to drop out.
Demand
Rules were finally relaxed to upgrade the school
Rules demand a minimum of 150 students in classes 9 and 10 for upgradation of a school; there were around 96 at Government High School Gothra Tappa Dahina.
However, a notification was issued, relaxing the norms and approving the development.
A principal has already been deputed. Education minister Ram Bilas Sharma announced admissions will start from May 18.