India
AIMPLB agrees to making triple talaq optional in nikahnama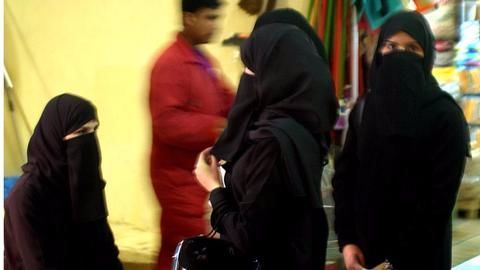 The All India Muslim Personal Law Board (AIMPLB) has adopted a conciliatory position regarding triple talaq.
It told the SC it would issue a direction to qazis that husbands wouldn't break the marriage by uttering talaq thrice.
It also agreed to ask them to give women the option of excluding the triple talaq clause from the marriage contract.
However, its directions wouldn't be binding.
In context:
Muslim Board fights for triple talaq
SC

SC hearing on triple talaq from May 11
After much uproar over triple talaq, the Supreme Court decided to commence its hearing on its validity from May 11, during its summer break. It is also expected to discuss nikah halala and polygamy.
Former Union Minister Salman Khurshid would act as amicus curiae.
The judgment will have wide-ranging effects for several groups. We present a brief timeline on the SC hearing.
What?

What is triple talaq, and who practices it?
Triple talaq - instant divorce by uttering the word "talaq" (divorce) thrice at one go - is prevalent among Indian Muslim men following the Hanafi Islamic school of law; it is not universal.
Two years ago, the Bharatiya Muslim Mahila Andolan launched a campaign against it. Since then, several rights groups and activists have joined in.
Love India news?


Stay updated with the latest happenings.
18 May 2017

AIMPLB agrees to making triple talaq optional in nikahnama
Arguments

Other arguments- 'Matter of faith, just like Ram's birthplace is'
Among other arguments, the AIMPLB accepted that triple talaq is sinful, but "lots of sinful things are…protected by law".
It was also a matter of faith, just like Lord Ram's birthplace (referring to the Ayodhya controversy) was.
Meanwhile, the Centre argued it was a tussle between Muslim men and women, and not between majority and minority communities.
The Supreme Court has reserved its order.
Possible implications of the verdict

India is a diverse country, home to a multi-religious

population

having different sets of personal laws. Scrapping of the controversial law could be the tipping point for the abolishment of religious laws and ushering in of a Uniform Civil Code.
22 May 2017

Muslim Board tells HC it will issue advisory against triple-talaq
The All India Muslim Personal Law Board has informed the Supreme Court that it would issue guidelines on triple-talaq. It said it will advise Qazis to apprise couples not to resort to triple-talaq.
It said it will also call for a social boycott of those who use triple-talaq.
The AIMPLB issued an affidavit in the SC in this regard.