Bridge in Goa collapses, leaves 2 dead and several missing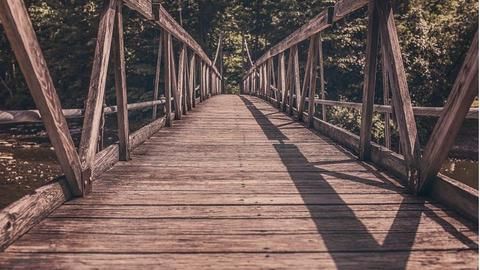 A bridge connecting the Sanvordem and Churchorem villages in South Goa collapsed on late Thursday night, leaving 2 people dead and several missing.
The bridge, dating back to the Portuguese era, has been closed to traffic since the last 4 years.
Indian Navy divers and lifeguards from the Drishti Lifeguard services, who provides lifeguards for the state's beaches, were called for the rescue operation.
In context
Bridge in South Goa collapses
What Transpired
Details of the accident
The victims of the accident were standing on the battered bridge, and were watching an operation to rescue a youth who allegedly jumped into the river to commit suicide.
Approximately 50 people were standing on the bridge when it gave way into the water.
According to police sources, nearly 20 of them swam to safety; 14 others were rescued and 2 bodies were retrieved.
What efforts are being taken?
Assuring that all concerned agencies have been pressed into action, Chief Minister Manohar Parrikar said, "A massive search and rescue operation is being carried out. We still don't have the exact number of people who could be in the water."