Landslide in Uttarakhand leaves several tourists stranded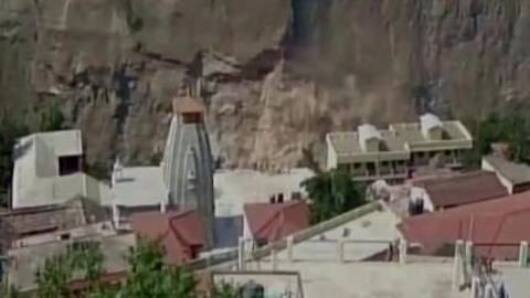 About 11,000 'Char Dham' pilgrims on their way to Uttarakhand's Badrinath temple have been stranded as a massive landslide blocked a key road in Chamoli. No casualty has been reported.
The pilgrimage has been suspended. Administration is making arrangements for pilgrims' food and accommodation.
Border Roads Organization is working on clearing the debris; the road is expected to be cleared by Sunday.
In context
Landslide in Uttarakhand
Details
Hundreds of vehicles lined up on the road
The mishap happened on the route connecting Badrinath to Joshimath, about 300km from capital Dehradun.
Hundreds of vehicles lined up on the road.
Landslides and floods are frequent in Uttarakhand. In 2013, heavy rains caused severe floods, killing thousands. Official estimates put the death toll at 5,000.
However, the number is believed to be much higher as many bodies were never found.