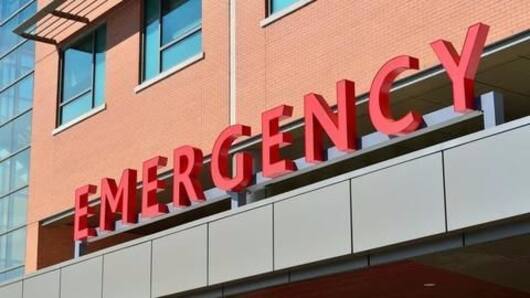 Less than 125 new ventilators being used in Delhi hospitals
125 ventilators were brought last December to add to the 80 existing ones in Delhi hospitals, but less than half of them are being used.
The others have either not been installed, or lack people to run them.
So as of now, only 0.8% of the total bed strength of 10,000 have life-saving ventilators, much lower than the recommended 10-20%.
Lok Nayak Hospital fails to install ventilators provided by govt
The government's biggest hospital, Lok Nayak hospital also failed to install several of the 35 ventilator systems provided to them. Doctors complained that treating patients has become difficult due to non-installation of the machines.
Alarming shortfall of ventilators in Delhi
Sources stated that the government decided to issue the ventilators due to the shortfall in the machines in government run hospitals.
Sources said that currently Delhi has only 80 ventilators for over 10,000 patients in 36 government hospitals, against a recommended number of 2000.
Love India news?
Stay updated with the latest happenings.
Yes, notify Me
Hospital says ventilators installed, docs differ
In a written response to the government, the hospital authorities said that they have installed all the ventilators.
However, doctors argued that many of the departments including medicine, neurosurgery and the Intensive Care Unit (ICU) have yet to install the machines.
They said patients were forced to use ambu-bags which are manually operated to assist them in breathing.
Lack of gas pipelines delays installation
Senior health department officials stated that the lack of fixed gas pipeline in Lok Nayak hospital was the main reason why the systems were not installed.