Unidentified caller from Pakistan offers money to kill Modi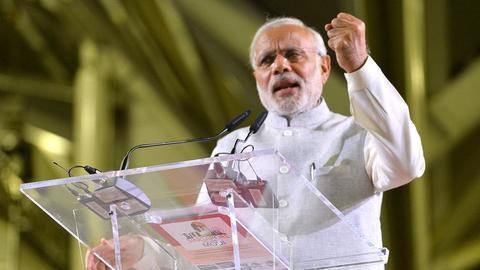 A youth in Madhya Pradesh received a call from an unknown number, and the caller offered him Rs. 50 crore to assist him in killing PM Modi.
Police stated that they are currently looking into the matter to see if it was a hoax call or not.
The incident took place at the Satna district in Madhya Pradesh.
In context
Pakistan caller offers reward for killing Modi
Details
Some details of the call
The call was made to Kushal Soni from a number +79651219, which authorities said belongs to Kazakhstan.
The caller asked Soni to join him and two others in the killing of PM Modi at a rally in Mumbai. The caller also agreed to pay Soni any amount of money he wanted.
Soni then took up the matter with the local police.
Police looking into the case
Satna Superintendent of police Mithlesh Kumar said, "We are investigating the matter. Things will be clear more after the investigation and if it was a hoax call or not."