Kids stripped, tonsured, paraded for stealing chaklis worth Rs. 2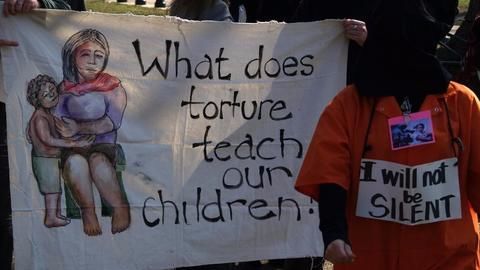 When two hungry kids nicked a couple of chaklis, barely worth Rs. 2, from a shop in Ulhasnagar, Thane, they weren't expecting to be beaten, stripped, having their heads shaved, garlanded with shoes and then paraded. But that's exactly what happened.
Onlookers, meanwhile, recorded the incident on their phones instead of helping and rescuing them.
The guilty have now been arrested.
In context
Public humiliation as punishment in India
Details
What happened?
The children's mother, a domestic help, was away, said police. The hungry kids took two chaklis from a jar in the shop.
When Mehmood, the owner, found out, he was furious. He called his two sons, and all three of them reportedly slapped and assaulted the children.
After tonsuring and stripping them and garlanding them with shoes, they paraded them in Ulhasnagar's camp no.5.
Aftermath
Children in shock, crying continuously, said police
When the mother found out, she filed a complaint. The kids were in shock and were crying, cops said. They also reportedly faced casteist remarks.
The videos have gone viral on social media. "It is shocking that locals did not intervene," said Senior Inspector Mohan Waghmare.
Mehmood and his sons have been charged under the POCSO Act, SC/ST (Prevention of Atrocities) Act and more.
Love India news?
Stay updated with the latest happenings.
Notify Me
Children used to commit similar acts regularly, defends Mehmood
According to advocate Jay Gaikwad, who is helping the children and their mother, Mehmood defended his acts by saying this wasn't the first time the kids had committed such an act. In anger, they punished them like this, he said.
India
Public humiliation as punishment in India
In a collective society like India, public humiliation is a recurring incident: those who cross lines are tonsured, paraded on donkeys, stripped naked, or have their face blackened.
Victims are mostly from marginal, weaker groups: lower castes, women, or poor.
With changing times, what's changed is the mode of 'humiliation': now we have social media. Indians are globally notorious for trolling.
When humiliation led to a massive revolt
In most cases, effects of such humiliation are damaging; many people end up killing themselves due to extreme social boycott, which panchayats frequently practice. However, last July, such torture on some Dalits led to the massive Una uprising as thousands of lower-castes raised their voices.