MP signs MoU with IIT Kgp for measuring happiness index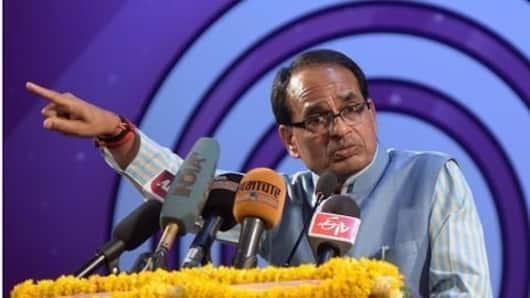 Are you happy? Before you say that, happiness can't be measured in definite terms; let me break the bubble for you. It can be and it is called the "happiness index" and grumpy India stands at 122 in World Happiness Report.
Now, Madhya Pradesh government has signed up a MoU with IIT-Kharagpur to measure the happiness index of the state.
Here's all about it.
In context
Madhya Pradesh's new plan to battle grumpiness
Happiness minister
The Department of happiness
The Madhya Pradesh government has a "Rajya Anandam Sansthan" aka Department of Happiness from last year and the Chief Minister of the state, Shivraj Singh Chouhan is its first "happiness minister."
Now it has teamed up with IIT-KGP, which hosts the Rekhi Centre of Excellence for the Science of Happiness, to create an index that will measure the well-being of people in the state.
To-do
The task at hand
Under this Memorandum of Understanding, IIT-KGP will provide suggestion to the government to enhance the happiness index of the people in the state, after measuring its current level of well-being via collated data.
The institution will also devise an online selection method to zero-in on the suitable volunteers from the 30,000 people, who have shown their interest to be a part of this undertaking.
Love India news?
Stay updated with the latest happenings.
Notify Me
Joy
Old wisdom in modern lingo
CM Chauhan said to The Hindu, "In the recent past, countries like Bhutan and Great Britain have worked in this area or the life satisfaction scale devised by Dr. Ed Denier."
Moreover, "The ancient Indian wisdom that suggests ways of fulfilling and joyous life has never lost its relevance. That old sagacity has to be brought back in a manner that contemporary society understands."
India
India is at number 122 in the world happiness list
Indians are apparently not the happy bunch; according to the World Happiness Report published by the United Nations, we are at 122 in the latest happiness list.
The happiest country in the world currently is Norway, followed by Denmark, Iceland, Switzerland, Finland, Netherlands, and Canada.
FYI, these are all cold countries and we are currently suffering from heat waves. Don't be hard on yourself.