HC asks CBSE to continue with grace marks policy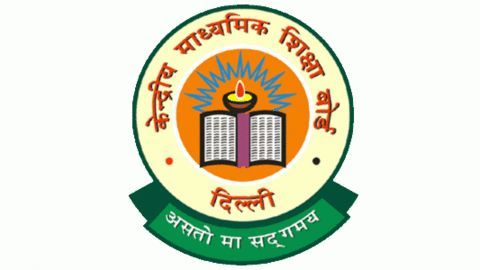 In a major relief to CBSE students who are expecting their exam results soon (possibly today), the Delhi HC has asked the board to continue with its grace-marks policy for students.
The CBSE had announced a change in the grace marks policy after issuing the forms for registering for the current exams.
Parents of students argued that the timing of the change was sudden.
In context
Delhi HC asks CBSE to go easy
What is the grace marks policy?
Under the CBSE's grace marks policy, the board would grant extra marks for students who were unable to accurately answer questions that were difficult. The reversal of policy can affect the marking policy for answer sheets of students who appeared for exams this year.
Issue
What was the issue about?
Parents had approached the court arguing that the CBSE had issued a notification about a change in policy of grace marks only after the exams for the year were held.
The parents stated that the decision was unfair as it would affect the results of the students who appeared for exams recently.
They said it would drastically impact students who applied for admissions abroad.
Love India news?
Stay updated with the latest happenings.
Notify Me
What did the court have to say?
The court said, "rules can't be changed after the game has begun" and directed it to continue with the grace marks or moderation "policy that was in vogue when the students submitted the examination forms."
25 May 2017
Uncertainty over result: CBSE may move Supreme Court
On Wednesday, the High Court directed the Central Board of Secondary Education (CBSE) to retain their grace marks policy for the correction of Class 12 examination papers.
The board, however, decided to file a "special leave petition" against the same in the Supreme Court.
This could potentially delay the announcement of Class 12 results, which are traditionally announced in the last week of May.
26 May 2017
CBSE may moderate marks instead of moving Supreme Court
The Central Board of Secondary Education may refrain from moving the Supreme Court against Delhi HC's order of maintaining the grace marks policy.
The HRD Ministry along with the CBSE officials on Thursday met with the legal counsel.
The counsel advised them that moving the SC may delay the results.
While it will stick to the moderation policy, the board won't inflate marks artificially.
26 May 2017
CBSE to announce class 12 exam results on 28th May
According to ANI, the Central Board of Secondary Education (CBSE) today announced that the results of Class 12 board exams would be declared on May 28.
The results have been delayed because of the ongoing court case regarding the changes in its grace marks policy.
It has still not revealed the date of Class 10 results yet.