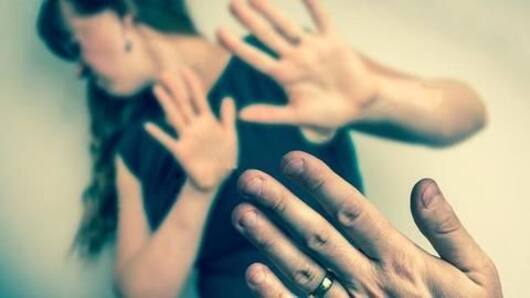 UP: Robbers intercept car on highway, rape women, shoot man
In a horrific crime, robbers intercepted a car on the Jewar-Bulandshahr road off the Yamuna expressway, and allegedly gang-raped four women of the family on 25th May.
They shot dead a 25-year-old man who tried to intervene. Two other men and a child reportedly escaped unharmed.
The robbers also took off with their cash and valuables.
What exactly happened?
The family was going from Jewar to visit a relative at a Bulandshahr hospital. They were carrying Rs. 47,500 cash.
On the road, two tyres punctured. The driver got down and called up the owner asking for help. That's when six men attacked them with rods, knives and pistols.
Meanwhile, the driver's phone stayed on and the owner could listen in.
Love India news?
Stay updated with the latest happenings.
Yes, notify Me
Victims beaten, men tied up, women raped
The robbers beat up everyone. They took them to the fields and tied up the men with the women's dupattas.
They then gang-raped the four women. When a male member intervened, they shot him dead. They escaped with the cash, jewellery and mobiles.
The owner had meanwhile informed police. Cops took the women for medical tests. The report hasn't been shared with media.
The Jewar gang-rape: Four suspects detained
On 26th May, four people were detained in connection with the alleged Bulandshahr gang-rape and murder.
"Once we confirm their involvement, we will arrest them," said Deputy Superintendent of Police Dileep Singh.
The four women have undergone medical tests; however, police have refused to share the report as "investigation is still on".
A repeat of the 2016 Bulandshahr gang-rape
The crime was reminiscent of a similar incident in July'16, when a mother and her 13-year-old daughter were dragged out of their car and raped by a group of about eight men on the Ghaziabad-Aligarh highway.
The males were tied up while the women were assaulted. The culprits fled with their valuables.
They had received no response when they called up police at 100.
Crime against women in UP
UP has the highest number of women's abduction cases in India and is ranked second in rapes. Further rapes have seen an almost five-fold increase from 7 per million in 2005 to 30 per million and kidnappings have increased from 16 to 56 per million.
Jewar rape case: 4 men arrested, 1 suspect gets injured
In a development to the brutal Jewar rape and murder case, the UP police arrested a gang of four people.
The suspects have been identified as Raju, Rakesh, Jai Singh and Deepak.
Out of the four, one suspect received bullet injury in the exchange of fire, while two people managed to escape.
The gang was working in Haryana and Rajasthan.