Jharkhand: Naxals vandalise train, torch communication system in Bokaro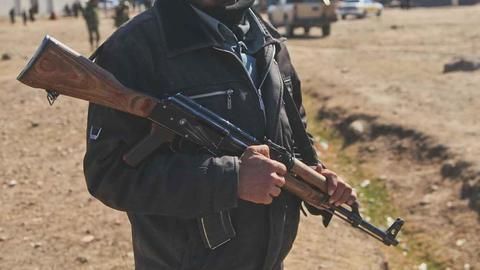 Sources stated that a group of armed Naxals damaged the engine of a goods train at Dumri-Bihar railway station in Bokaro, Jharkhand. They set fire to the communication system and vandalized the train.
The incident took place at 11:30 PM on 25 May, and an investigation has been launched.
This comes a month after Maoist rebels claimed lives of 25 CRPF personnel in Chattisgarh.
In context
Naxals torch train in Jharkhand
Are authorities taking action?
As soon as word of the incident got out, the 26th batallion of the CRPF was mobilized and deployed to the region. They were also accompanied by the Bokaro SP.
25 May 2017
50 years fighting Naxalism and it goes on!
It has been 50 years since the Naxalite movement took shape in Naxalbari in West Bengal. Starting off as an armed peasant's uprising, the movement has morphed into a full-fledged guerrilla army and has been termed India's largest internal threat.
The government has so far spent hundreds of crores of rupees trying to better defend and economically develop Naxal-affected areas.