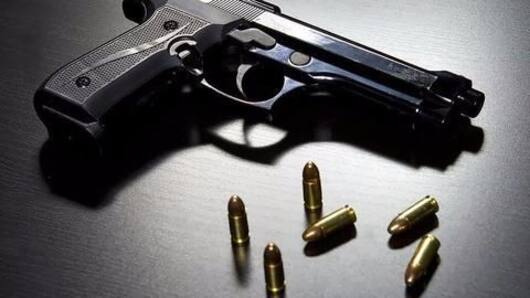 Andhra horror- Man hacked 11 times as people film incident
In yet another shocking case of public apathy, people in Andhra's Proddatur town recorded on their phones as a man hacked to death another person at a busy junction in broad daylight.
32-year-old Maruti Reddy was on his way to the court when assailants dragged him out of the auto and attacked him with a machete.
He was hacked 11 times as people watched.
Some continued with own work, some looked on
No one came to help as the two men kept hacking Reddy. Most continued with their chores while some filmed the incident.
Only after a few minutes, when the two had walked away, did people approach the body and inform police.
Cops then took the body away for post mortem.
The incident has caused outrage on social media.
Spate in public apathy
There has been an alarming spate in incidents of people standing by and watching. Even Nirbhaya, in 2012, bled on the roadside as cars passed without offering help. Last year, a young woman was murdered in full public view at Chennai's busy Nungambakkam station.
Love India news?
Stay updated with the latest happenings.
Yes, notify Me
What explains this phenomenon?
In crowds, when there are several bystanders, personal accountability reduces, and so does the likelihood that one person will step forward (Bystander Effect).
Diffusion of responsibility takes place; individuals tend to place responsibility on others more than themselves.
Moreover, rise in violence and aggression has generally desensitized people to crimes.