Delhi Police bust elaborate kidney racket, four arrested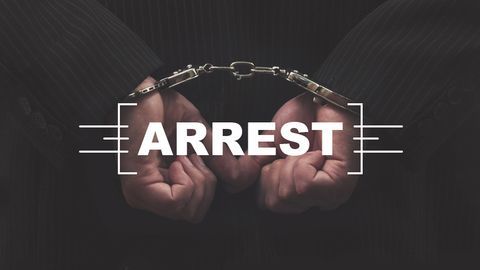 Delhi Police busted a kidney racket on May 26 and arrested four people. The accused used to connect recipients with donors.
What set them apart is their expertise in arranging fake documents to pass off the donors as family members of the recipients; by law, only kin can donate kidneys.
The racket was unearthed with the help of a 24-year-old Symbiosis student, Jaideep Sharma.
In context
Kidney racket busted in Delhi
Start
How did it Jaideep start his own investigation?
Jaideep was alerted when a friend, who had approached the accused to sell his kidney, went missing.
To track him down, Jaideep reached out to the men as a potential donor.
He was offered Rs. 4L for his kidney, which was to go to a 60-year-old recipient from Andhra.
He was then provided fake documents to establish his identity as a relative.
Plan
Racketeers spent time to train Jaideep about the recipient's family
Jaideep was also given a fake name, Polepeddy Snayna Podma Phanikumar. They made him spend time with the Andhra family and worked on his Telugu fluency.
"They gave him Rs 2,500 to get a haircut to make him look like a family member," a senior investigator said.
Sharma's photos were also photoshopped into the recipient's family photos to make the story seem authentic.
Love India news?
Stay updated with the latest happenings.
Notify Me
Jaideep contacted media and police
Meanwhile, Sharma had contacted media and police. He helped them conduct a sting operation and collect evidence as a Delhi Police team shadowed him. By the end, they had 200 hours of video recordings.
End
Raids were conducted, hospital staff being questioned
An hour before Sharma was to undergo an operation at Batra Hospital on May 25, police raided the hospital and arrested the accused.
Whether the recipient knew of the racket is being investigated.
Hospital insiders may have also been involved; Sharma had been given the list of questions he would be asked in an interview with the internal committee of doctors.
28 May 2017
Delhi's kidney racket: International links emerge
International links have surfaced in the kidney racket that was busted by Delhi police recently. The arrested suspects revealed that donors in the scam were sent to hospitals in Sri Lanka and Iran for surgeries.
They added that a prominent Sri Lankan hospital, Lanka Hospital in Colombo was also involved.
Authorities said that investigations into the racket were ongoing.