India
CBSE Results: Raksha Gopal from Noida's Amity tops India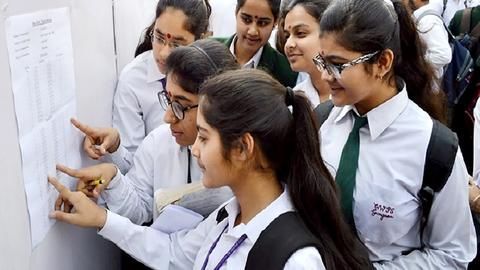 This year's CBSE class 12 topper is Raksha Gopal from Noida's Amity International School, who scored 99.6%.
The second ranker is also a girl, Bhumi Sawant of Bhavan's Vidya Mandir in Chandigarh who scored 99.4%.
Aditya Jain from the same school bagged 99.2% to become the third ranker.
Mannat Luthra of Bhavan Vidyalaya in Chandigarh is at 4th place with 99.2%.
In context:
CBSE declares class 12 results
28 May 2017

CBSE Class 12 results declared
The Central Board of Secondary Education declared the results of the 2017 Class 12 board examination today. Results can be accessed at www.cbseresults.nic.in, www.cbse.nic.in and www.results.nic.in.
The CBSE clarified that the results will not be made available at the Board's office.
This year, 10,98,981 students enrolled for the Class 12 exams, representing a 2.82% increase compared to last year.
CBSE candidates at a glance

11 lakh students appeared for the CBSE class 12 exams this year, consisting of 6,38,865 boys and 4,60,026 girls. This is a 2.82% rise from last year's figures. The exams were conducted in 3,502 centres and 10,678

schools

.
Love India news?


Stay updated with the latest happenings.
28 May 2017

CBSE Results: Raksha Gopal from Noida's Amity tops India
Topper elated

CBSE topper Raksha Gopal said "There is no favourite college in DU and I am waiting for the first cut-off list. I would really like to concentrate on economics in my graduation and post graduation as it is my favourite subject."