Delhi- Govt schools outperform privates ones in Class XII CBSE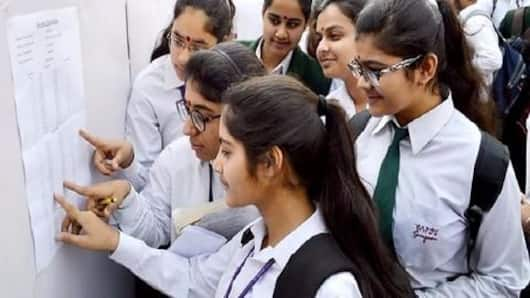 In a heartening trend, CBSE Class XII students of government schools in Delhi have outperformed their counterparts in private schools for the second year in a row.
While last year, the gap in pass percentage was 2%, this time, it has gone up to 9%.
Delhi's Rajkiya Pratibha Vikas Vidyalayas (pass percentage 99.7%) have also beaten the Centre's Kendriya Vidyalayas (94.6%).
In context
Government schools vs private schools
Stats
Results of Delhi's govt schools in more details
The Delhi-NCR region had the third-best results; Chennai and Trivandrum topped.
"33 students (of RPVVs) have scored 100 in one or more subjects. The number of schools that have pass percentage of over 90 has gone up from 547 to 554," an official said.
Science topper Vikas Upadhyay (97%), commerce topper Garvit Dang (96.2%) and humanities topper Jyoti (94.8%) brought laurels to their schools.
Words of praise from Arvind Kejriwal and Manish Sisodia
"Children studying in government and private schools are both ours. But it is a moment of pride that children studying in Delhi's government schools are performing so much better than private school students," said Deputy Chief Minister and Education Minister Manish Sisodia.
Love India news?
Stay updated with the latest happenings.
Notify Me
Initiatives
Achievement came after several initiatives by the Delhi govt
Education has been a key area of focus of the AAP government. New schools have been built, and new classrooms added to earlier ones, increase enrolment.
"We constructed 8,000 new classrooms. One school has about 80 classrooms, so effectively there are 100 new schools," said Atishi Marlena, Sisodia's advisor.
Of the Rs. 10,000cr education budget for 2016, Delhi spent Rs. 102cr for teachers' training.
Study
However, is the trend creating a social change?
Despite impressive performance, a study published last month says the enrolment in government schools in 20 states has fallen by 13mn in the last five years; on the other hand, private schools gained 17.5mn new students.
The study also attributed this to parents' belief that private schools will nurture their kids better and will provide a "better environment for learning".
Can we expect the trend to continue?
In contrary to Class XII results, students of Class X in private schools outperformed their peers in government schools last year, with a pass percentage gap of 6%. It remains to be seen if Class X will fare better this time.