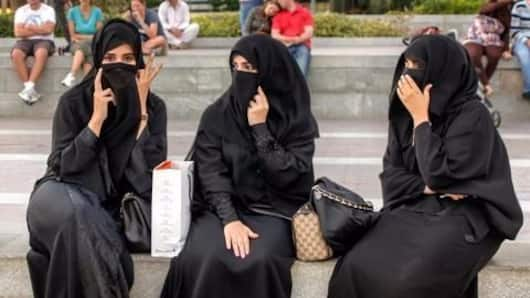 Woman gets triple talaq for switching off fan
In yet another case of triple talaq misuse, a former taxi driver reportedly divorced his wife when she turned off the fan in the room he was sleeping in.
Though the case is three years old, it came up for hearing at the Public Complaint Centre in Pydhonie only recently, when the man complained she had refused to leave his house despite the divorce.
'Switched off fan as he couldn't hear me properly'
The 55-year-old woman, wife of the 65-year-old man, said, "He had asked me something. Since the fan makes a lot of noise, I switched it off. I thought he wasn't able to hear me properly because of the fan's noise. He got furious, called a neighbor, and making one of my daughters and that neighbor witnesses, divorced me."
She has since received notices to leave the house.
But is the divorce valid?
"The Mufti of the Haji Ali Dargah has issued a fatwa that the divorce was valid," said Abdul Razzak Maniyar, chief organizer of Public Complaint Center.
"The two parties want to live separately, but that won't be good for either of them. We want to make sure the woman lives in the same house with her children," Maniyar added.
Love India news?
Stay updated with the latest happenings.
Yes, notify me
Meanwhile, SC verdict on triple talaq on the anvil
Recently, the SC concluded a hearing on the legality of triple talaq. It has reserved its judgement, which is expected in June.
During the six-day hearing, the court compared it to the death sentence.
The Muslim Personal Law Board, a staunch supporter, had also agreed to issue advisories to qazis to give women the option of excluding the clause from their marriage contract.