BJP minister Swati seen inaugurating a beer bar, stirs controversy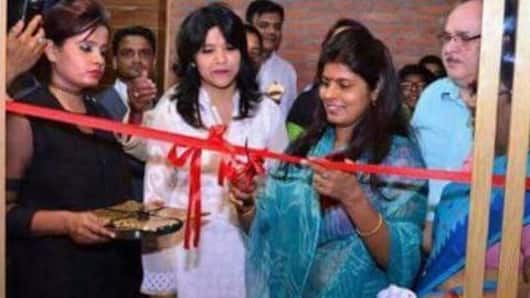 In fresh controversy for the BJP, images of MoS (Women and Family Welfare) Swati Singh have gone viral, where she is purportedly seen inaugurating a bar.
Singh is seen cutting a ribbon as a group of people, including bureaucrats, stand around her, reportedly on May 20.
UP CM Yogi Adityanath has asked Singh to submit a report "with all the information".
In context
Controversy for BJP as minister seen inaugurating bar
CM
Yogi Adityanath asks for report on the matter
This comes amid protests against liquor by women in UP, who claim alcohol has destroyed many families.
Adityanath has also sought explanation from an IPS couple, district police chiefs of Rae Bareli and Unnao, who was seen at the same event.
Swati is the wife of Dayashankar Singh, who was earlier suspended for derogatory remarks against BSP chief Mayawati.
Reax
Meanwhile, other parties slam BJP over Singh's actions
"This shows the contradictions in BJP. They say one thing, but practice something else," said Samajwadi Party spokesperson Rajendra Chaudhary.
Congress leader Dwijendra Tripathi said, it shows the real "chaal, charitra and chehra" of BJP.
However, BJP spokesperson Rakesh Tripathi pointed out her action is not illegal, and that her circumstances have to be known and analyzed.