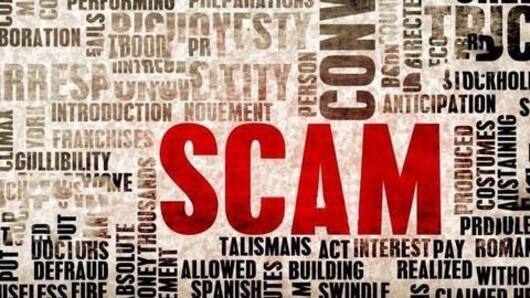 AgustaWestland scam: Delhi HC stops SP Tyagi traveling abroad
Shashindra Pal Tyagi, former Indian Air Force Chief and co-accused in the AgustaWestland chopper scam, was stopped by the Delhi HC from travelling to Indonesia, revoking a trial court order that had earlier given him permission.
The order came in response to a CBI appeal, which contended that the ex-IAF chief's trip might tamper with the investigation.
Let us learn about the AgustaWestland scam!
AgustaWestland deal
The deal for Rs. 3,546 crore, initiated by the UPA government with British Company AgustaWestland was to supply 12 AW-101 choppers for transporting VVIPs.
IAF pointed to the need to replace the existing Russian made Mi-8s which had reached the end of their technical lives, lacked night-flying capabilities and had a low service ceiling (the altitude at which a helicopter can fly).
What was alleged?
Corruption allegations that surfaced in 2011 indicated that Finmeccanica Chief, Guiseppe Orsi, channelled money through to middlemen Guido Ralph Haschke and Carlo Gerosa, through companies co-owned by them in Mauritius and Tunisia.
Italian prosecutors further alleged that S P Tyagi was paid off through his cousins to change the terms of the tender in 2006, so that AgustaWestland could become eligible for procurement.
Love India news?
Stay updated with the latest happenings.
Yes, notify Me
The tender
The demand for new choppers arose in 1999 and the Defence ministry put out the tender in 2005. While the initial tender mentioned a service ceiling requirement of 6000 meters, the second tender put out in 2006 cut it down to 4500 metres.
What is Tyagi's involvement?
The change in altitude ceiling of helicopters was made during Tyagi's tenure as IAF chief (2004-2007).
The evidence did not trace money transfers to Tyagi. The Enforcement Directorate (ED) in October 2016 attached five residential properties belonging to Tyagi's cousins: Sanjeev, Sandeep and Rajeev.
The ED further alleged that the Tyagi brothers received Rs. 7.68 crore in two portions.
Who else was implicated with Tyagi?
Middlemen Guido Ralph Haschke and Carlo Gerosa were implicated for receiving commissions through companies in Mauritius and Tunisia. Recorded conversations between the two further implicated Tyagi's cousin Sanjeev Tyagi. Guiseppe Orsi, Chairman, Finmeccanica, Agusta's parent company and Bruno Spangolini, CEO, AgustaWestland were also implicated.
Was Sonia Gandhi involved?
One of the documents submitted to the court mentioned senior Congress leaders including Sonia Gandhi and Ahmed Patel. Another list further mentioned the initials, 'AP', possibly implicating Ahmed Patel. However, the court termed it an 'estimate' at best and made it inadmissible as evidence.
What actions did India take?
The UPA government set up a 30-member Joint Parliamentary Committee to investigate into the scam. Opposition Leader Arun Jaitley termed it an exercise in futility.
Following Orsi's arrest, Government of India froze the deal with AgustaWestland, although it had paid 45% of the amount and bought three helicopters.
Investigations are also being carried out by the Enforcement Directorate and the Central Bureau of Investigation.
VVIP chopper scam: CBI files chargesheet against ex-IAF chief Tyagi
The CBI has filed a charge sheet against former IAF chief SP Tyagi in the AgustaWestland VVIP chopper scam.
Apart from him, nine others, including Tyagi's cousin Sanjeev alias Julie and advocate Gautam Khaitan, have also been named in the Rs. 450cr bribery case.
Khaitan was allegedly the "brain" behind the racket. All three were arrested in December and are now out on bail.