Answer sheets stolen : Students to be allotted 'average' marks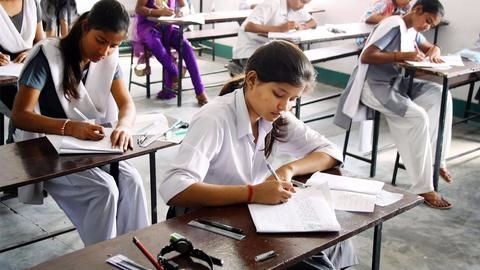 The Maharashtra State Board of Secondary and Higher Secondary Education will allot average marks to 186 students after the answer sheets were stolen.
A total of 516 answer sheets were stolen in April out of which only 330 were recovered back.
With 'average' marks getting allotted to the 186 students, the efforts of meticulous students among them will have gone for a toss.
In context
SSC papers stolen in Maharashtra, authorities fail again
Background
Students suffer as authorities fail to address irregularities
This incident points to the irregularities of the authorities wherein they have failed to provide fair results either over stolen answer sheets or due to mass cheating.
This causes suffering for the students whose sincere efforts go in vain and undeserving students end up winning accolades or prizes that were not meant for them.
Mass cheating depriving students of bright future
Mass cheating in Bihar, UP in case has been going for years. The students are cheating during ongoing exams or people climbing through windows to provide cheating materials. The parents actually pay huge bribes to teachers to write the students answer sheets.