India successfully test-fires Prithvi-II nuclear-capable missile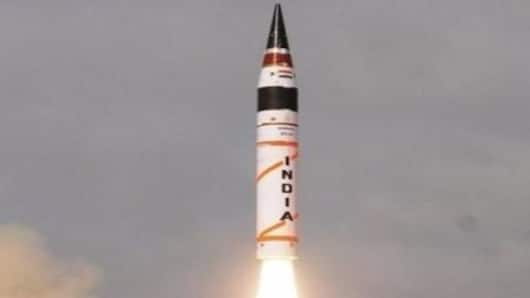 On June 2, India successfully test-fired its indigenous nuclear-capable Prithvi-II missile.
The launch happened at the Integrated Test Range at Chandipur in Odisha at 9:50am.
The missile, capable of carrying payloads of up to 1,000kg, was inducted into the armed forces in 2003. It is the first to be developed by the Defence Research and Development Organization under its Integrated Guided Missile Development Programme.
In context
India successfully test-fires Prithvi missile
Details
More about the successful trial
The test missile was randomly picked from the assembly line. The trial was conducted by the Strategic Force Command, while DRDO supervised.
"The missile trajectory was tracked by DRDO radars, electro-optical tracking systems and telemetry stations located along the coast of Odisha," said a source.
Teams were deployed on ships near the impact point in Bay of Bengal. Personnel there monitored the terminal events.
Prithvi
More about the missile
Prithvi is capable of inflicting heavy damage: it reaches an altitude of 30km, then dives down at an 80-degree angle.
Its inertial guidance system, working in collaboration with its radar correlation terminal guidance system, implies it can hit even mobile targets with accuracy.
Every year, about 30 models across all its versions are built. Last year, it was successfully test-fired twice in quick succession.