India
CBSE Class X: Results out for some zones, others following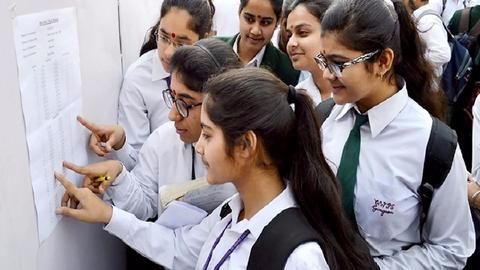 CBSE has declared the Class X board examination results for Allahabad, Chennai, Delhi, Dehradun and Trivandrum regions. Results for all other zones are expected to be out by 2pm.
Thiruvananthapuram registered the highest pass percentage of 99.85. Chennai followed with 99.62, and Allahabad with 98.23%.
Class X CBSE students are awarded CGPA instead of marks. Tap in for detailed results.
In context:
CBSE Class X results 2017
Results

CBSE declares Class X results for 2017
The Central Board of Secondary Education (CBSE) has declared the results of its Class X exams for 2017.
Apart from the official website at cbse.nic.in or cbseresults.nic.in, results can be accessed via Microsoft Bing, which has tied up with the board for the purpose.
About 7,81,463 students took the school-based exams this time, and another 8,86,506 appeared the board-based ones.
A look at last year's results

In 2016, a total of 14,89,021 students took the Class X exams, as compared to this year's 16,67,573. 96.21% students passed, down from 97.32% the previous year. Pass percentage of girls was recorded at 96.36, while for boys, it was 96.11.
Love India news?


Stay updated with the latest happenings.
03 Jun 2017

CBSE Class X: Results out for some zones, others following
Details

Results of other zones
Pass percentage of Panchkula region, which comprises Haryana, Himachal Pradesh, Jammu and Kashmir, Punjab and Chandigarh, fell 3% since last year, from 98.1% to 94.34%.
Delhi registered a dismal pass percentage of 78.09.
In a surprise move, CBSE sent only overall scores, and not individual marks, to schools in Mumbai.
Change in policy from next year

This is the last time that students got to choose between school-based and board-based exams; from 2018, board exams are mandatory. This year, the exams were delayed due to assembly elections, and results too were postponed due to a court hearing on its moderation policy.