CBSE Results- Are students doing better or worse? An analysis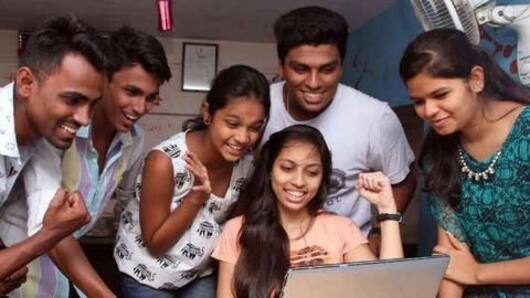 The CBSE declared the 2017 Class X results on June 3, later than its normal time of May end. Results were delayed due to a court hearing on its moderation policy.
This year, 90.95% students passed the exam.
We take a look at the trends: who fared better, girls or boys? Was the 2017 performance better than last year? Find more details here.
In context
CBSE Results 2017: An analysis
Both classes X and XII fared worse this time
The 2017 pass percentage for Class X is 90.95%, a whopping five per cent lower than last year; in 2016, it was 96.21%. Class XII results also showed a marginal drop. Last year, 83.05% students cleared the exam, while this year, it was 82.02%.
Sexes
Girls have consistently outperformed boys
Girls fared better than boys everytime. In 2017, 87.50% girls cleared the Class 12 exams, as compared to just 78% boys. Last year too, the difference was of 10%, with 88.58% girls clearing the exam while only 78.85% boys did.
There was a marginal difference between girls and boys for Class X last year. Compared to 96.36% girls, 96.11% boys cleared the exam.
Love India news?
Stay updated with the latest happenings.
Notify Me
Regions
Thiruvananthapuram leads in Class X results, Delhi falters
Last year, Thiruvananthapuram region had a pass percentage of 99.87, the highest of all regions in Class X exams. Chennai followed with 99.69%.
This year too, Thiruvananthapuram topped with 99.85%. Chennai was in second place again with 99.62%, and Allahabad followed at 98.23%.
Delhi's performance has been weakening consistently since 2013. Last year, 91.76% students passed, which has dipped to 78.09% this year.