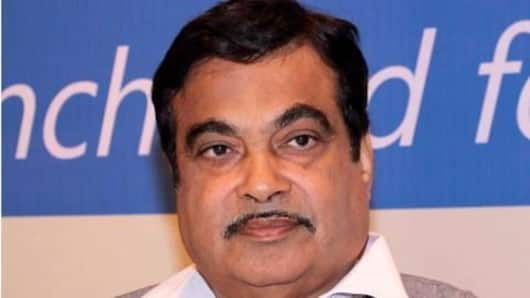 NHAI looking to launch an international subsidiary
Union Transport Minister Nitin Gadkari said that the National Highways Authority of India (NHAI) is planning to launch a dedicated international subsidiary for construction of roads and highways abroad, especially in South Asia.
Meanwhile, India is also looking to set up joint ventures with neighbouring countries (except Pakistan) for large road construction projects.
It is also looking to expand domestic road networks.
India's massive road network
India has one of the world's largest road networks which stands at over five million kilometres. However, while national highways and expressways only account for 2% of this network, they are used to transport over 40% of all goods and passenger traffic.
Domestic expansion plans
While the NHAI has set its sights on foreign shores, on the domestic front, it is aiming to achieve a target of 40km of road construction per day for the next one year or so.
Fuelling this is the Rs. 64,000 crore budget allotted to NHAI, and Rs. 27,000 crore allotted for the Pradhan Mantri Gram Sadak Yojana (PMGSY) in the 2017-2018 Union Budget.
Love India news?
Stay updated with the latest happenings.
Yes, notify me
Gadkari exudes confidence regarding domestic targets
"If I could achieve 23 km per day from the rock bottom 2 km per day in three years, there is no reason I could not reach close to my next target of 40 km per day in the next one year," said Gadkari.
NHAI's International plans
As far as joint ventures are concerned, Nitin Gadkari said that India is keen on partnering with neighbouring countries like Bangladesh, Sri Lanka, Bhutan, Nepal, Myanmar, and Iran for joint venture road construction projects.
For its South Asia ambitions, experts predict that an international subsidiary could be set up in the form of a special purpose vehicle (SPV) which would collaborate with foreign companies.
Joint venture with Sri Lanka already in motion
"We are promoting road construction joint ventures in Nepal, Bhutan, Bangladesh, Myanmar and Sri Lanka. Sri Lanka has already agreed to allot a couple of road projects in northern Sri Lanka to us," added Gadkari.
Obstacles to India's ambitious targets
Credits:
It's very well known that the success of road construction projects rests on a multitude of factors including weather conditions, social issues, local problems and so on.
Given such conditionalities, India's target to increase the length of national highways to two lakh kilometres have been delayed by a dearth of private investment and localized, problematic issues like land acquisition.
Things are on track despite bottlenecks
"In the last three years we have collectively resolved most of the knotty issues, cleared road blocks and put the projects back on track. There is hardly any project which is stuck," said Gadkari, offering a glimmer of hope despite bottlenecks.