DGCA questions "mental alertness" of pilots after wrongly-addressed letter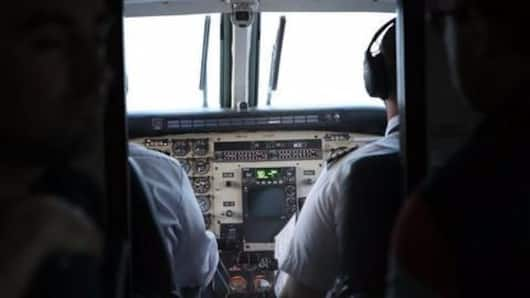 The Directorate General of Civil Aviation (DGCA) has asked an airline to check the "mental alertness" of 10 of its pilots to check if they are fit enough to fly planes.
This came after they wrote to the agency, opposing a proposal to double notice period of commanders to a year.
The letter was addressed to the "joint director" instead of the joint director-general.
In context
Wrongly-addressed letter lands pilots in trouble
Proposal
DGCA proposed extending notice period of pilots, co-pilots
Last month, the DGCA proposed extending the current six-month notice period of commanders to a year, and mandating a six-month period for first officers.
The draft rules noted that "pilots are resigning without providing any notice to airlines. In some cases, even groups of pilots resign together without notice", which is leading to last-minute cancellation of flights.
It then sought public opinion.
Response
'This shows your absent state of mind'
DGCA thus responded to the pilots' letter: "This shows your absent state of mind and not-fit condition for flying, as alertness required to perform cockpit tasks appears to be missing. Cockpit checks performed in a casual manner may create hazardous situation leading to compromise with safety of aircraft operations."
The carrier was asked to check their "lev of alertness". Reportedly, two have been grounded.