Gurugram: Woman allegedly raped in autorickshaw, her baby thrown out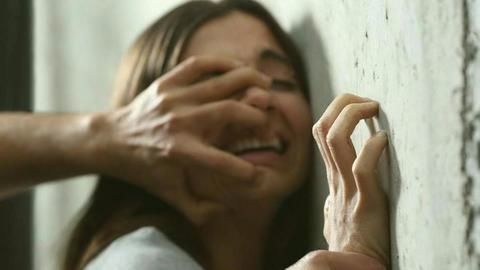 Three men in an autorickshaw allegedly raped their co-commuter and threw her nine-month-old infant out of the vehicle. The child succumbed to injuries.
The 23-year-old woman had boarded the rickshaw on May 29 night to go to her parent's house in Khanda village after a fight with her husband.
The men were already inside, and started molesting her, she said.
In context
Woman raped, her baby thrown out of autorickshaw
Details
Woman didn't report rape initially due to shame
The alleged victim, resident of IMT Manesar, said she was raped inside the vehicle on the Khandsa road, near the Delhi-Gurugram expressway. When she resisted, they threw her baby out.
She initially complained only about them killing her baby.
Manesar Police said she was afraid her husband would leave her if he knew about the incident, but she later mustered courage and reported rape.
Haryana rocked by incidents of sexual assault
This comes after two recent incidents of rape in Haryana; last month, a woman was gang-raped, mutilated and murdered in Rohtak by a jilted lover. In another incident, a woman was abducted from Gurugram, raped in a moving car, then left on a Delhi road.
Love India news?
Stay updated with the latest happenings.
Notify Me
08 Jun 2017
Gurugram gang-rape: Two men arrested, another absconding
Two men, Yogender and Amit, have been arrested for allegedly raping a woman and murdering her baby.
The third accused, Jaykesh, is absconding. All there hail from Bulandshahr and were sharing premises in Manesar.
The three had fled to Bulandshahr, but returned eventually. When police visited their village for investigation, they panicked and confessed to the sarpanch, who informed the cops.
Events
What had happened that night?
On the night of May 29, Jaykesh was driving the Magic van; the trio offered the woman a lift.
Instead of taking her to her destination, they drove her back to Manesar Sector 8, then raped her.
The baby, who was thrown out of the vehicle, had died earlier due to choking; one of them had shut her mouth to stop her from bawling.