Modi to review infra project status following job creation criticism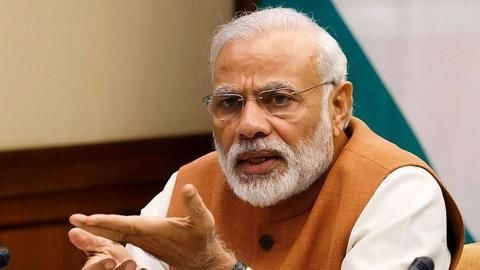 PM Narendra Modi will be reviewing the progress of infrastructure projects undertaken over the past two years later this month in a meeting with the nation's top bureaucrats.
The review of decisions comes as the government faces widespread criticism from the Opposition over "falling growth and rising unemployment" in its three years in office.
The review date still hasn't been decided.
In context
How Modi personally reviews infrastructure progress
Modi wants to know how many decisions have been implemented
"We have got a mail from the prime minister's office that the PM will review the decisions taken at the previous 17 Pragati meetings to see how many of them have been implemented," said an official working with an infrastructure ministry.
Progress
Pragati meetings bridge 'gap between politicians and bureaucracy'
Modi launched the pro-active governance and timely implementation, or Pragati, in March 2015 to ensure infrastructure projects aren't stalled by India's culture of red-tape.
Each month, Modi holds a video-conference chief secretaries of states and officials from the Union finance, land, rail, environment, transport and port ministries.
"Such interactions help bridge the communication gap between the political class and bureaucracy," an official said.
Love India news?
Stay updated with the latest happenings.
Notify Me
Explained
Why the Pragati meetings matter
The Pragati meetings help Modi personally monitor the progress of infrastructure projects.
For long, poor infrastructure and slow progress in construction of roads, railways and ports have been associated with India's inability to achieve its economic potential.
Such projects also help with job creation and will help the government take on the opposition over its charges of jobless growth.