Hizbul terrorist Danish Ahmed surrenders, reveals crucial details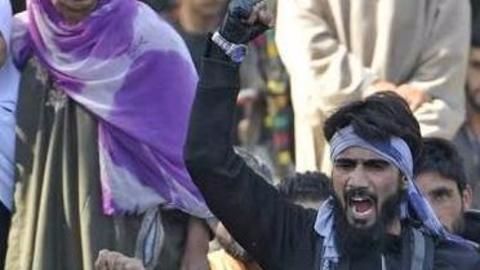 In a major development, Hizbul Mujahideen operative Danish Ahmed, seen at the funeral of former outfit commander Sabzar Bhat, has surrendered before Jammu and Kashmir police at Handwara.
Ahmed confessed he was communicating with terrorists in South Kashmir, reported ANI. He was reportedly motivated to join militancy by them.
He was picked up once in 2016 due to stone-pelting, but let go after counseling.
In context
Known Hizbul Mujahideen terrorist surrenders
Danish
The young terrorist was a 3rd year B.Sc student
News18 said that Danish was a 3rd-year B.Sc student of Doon PG College of Agriculture Science and Technology, Dehradun.
"Once it was learnt that Danish has joined militancy, Handwara police and 21 RR army got in touch with his parents and impressed upon them to counsel their son for surrender," J&K Police said in a statement.
Confessions
Funding from Pakistan, life threats for wanting to surrender, etc
Danish said "after spending a few days with the terrorists in South Kashmir, he realized the futility of joining militant ranks".
He said youths find it hard to surrender due to life threats from others in the outfit. Many also join militancy to be seen as 'heroes' and 'make friends' with local girls.
There was no dearth of funds from Pakistan, he reportedly claimed.
Love India news?
Stay updated with the latest happenings.
Notify Me
What will happen to Danish now?
While a member of Hizbul Mujahideen, Danish had been entrusted with the duty of 'activating' local youths and spreading militancy. He is now being considered "under the J&K Surrendered Militants Rehabilitation Policy".
08 Jun 2017
Before Danish Ahmed, over 32 terrorists surrendered in one year
Danish Ahmed, a Hizbul Mujahideen terrorist who surrendered yesterday, joins a line of over 32 youths who have given up arms in the last year.
Sometime earlier, a B.Com student who had gone missing, and then reappeared on social media with an AK-47, was weaned away from terrorism.
"We want children to realize the futility of picking up guns," said SP Vaid, J&K DGP.