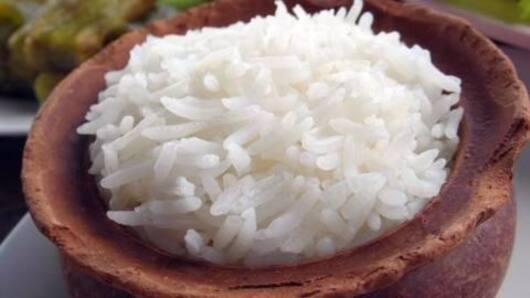 'Plastic rice' scare in Andhra Pradesh, Telangana creates panic
Andhra Pradesh and Telangana are reeling under 'plastic rice' rumors; what started as an isolated incident has now turned into a full-blown scare.
The fiasco started three days ago when a customer at a restaurant in Hyderabad's Saroornagar complained of 'usage of plastic rice'.
As more allegations followed, rumors that many shops were selling plastic rice went viral on social media.
One complaint after the other, then social media rumors
A Saroornagar resident allegedly found plastic rice in his biryani. When he went to complain, he was beaten up, reported a channel.
Then Ashok, a resident of Nandanavanam Colony, inmates of an Ameerpet boys' hostel, and Chakri of Begum Bazar approached authorities with similar complaints.
The hostel inmates also alleged they were served "an egg of plastic".
Meanwhile, rumors went viral on social media.
Samples have been seized and sent for examination
The Civil Supplies Department raided suppliers in Kukatpally, Meerpet, Saroornagar and more, including at Laxmi Rice Mill, from where Ashol had procured rice. Samples have been sent for analysis. They are expected on June 7. Further action will be decided on the basis of reports.