ID proof must for booking flight tickets soon, says ministry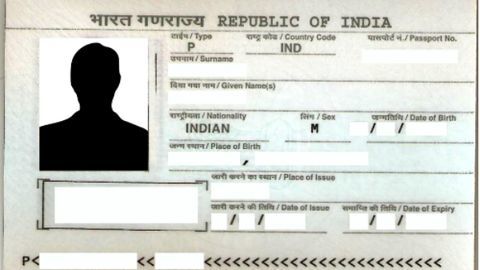 Currently, when you walk into an airport you have to show an identity proof to get pass the gates and board your flights.
But very soon everyone, who intends to even book tickets for an airborne journey will have to produce their unique ID i.e. PAN card, Aadhaar, Passport or an ID issued by authorities for the same.
Here's all you need to know.
In context
ID must, Aadhaar users will get added benefits
Journey
To create a seamless journey experience
Minister of State for Civil Aviation Jayant Sinha informed that in the upcoming months; passport, Aadhaar, PAN or similar IDs are going to be linked with the PNR number of the ticket so that the authorities can identify the flight passengers during their journey.
The ministry is also mulling on creating a unique digital ID that the travelers can make use of.
Initiative
Things are already in motion
The aviation ministry has already set up a digital traveler working group to provide suggestions within 30 days on how to go about it, which will be put into practice after stakeholders approve it.
This initiative will also help in identifying passengers, who are on the no-fly list due to bad behavior, which was recently mandated by the government to handle unruly passengers.
Love India news?
Stay updated with the latest happenings.
Notify Me
Aadhar
Benefits of using Aadhaar for buying flight tickets
Although, Aadhaar won't be a requisite for identity proof at the airports, passengers who give their Aadhaar number as ID proof will be given benefits such as extended free Wi-Fi usage at airports, book an Uber cab and a digital boarding pass.
Plans are also in motion to create a dedicated queue for those who used Aadhaar to book their flight tickets.
Benefits
Use Aadhaar for a smooth journey
Those, who used Aadhaar has ID proof for their flight tickets, will also get timely updates on facilities they can avail, protocols and timings.
Journey from airport gate to airplane seat will get crunched into half, no more standing at check-in counters, thanks to Aadhaar dedicated bag zones and they will also get prompted when their luggage comes up in the baggage claim belt.