India
Chennai's 2nd airport- Private companies buys 2500 acres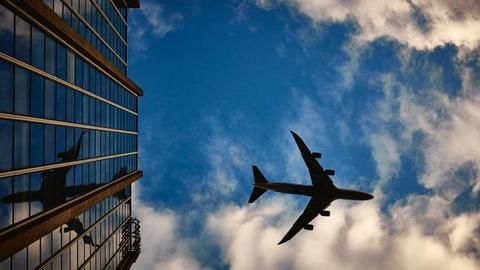 A private company has bought approximately 2,500 acres of land and plans to build a second airport in Chennai.
Sources claimed that the land lies between Mamandur and Maduranthagam where not much suburban growth has happened.
Airport Authority of India said the government will decide whether "the airport should be fully private or under partnership with the private party".
In context:
Chennai's New airport
Introduction

Plan for Chennai's 2nd airport
Citing need for a second airport in Chennai, the AAI has granted a contract to AECOM Asia Company Limited to draw the plan for phase II of the modernization of Chennai airport.
The Phase II project will cost Rs.2,587 crore, approximately.
This will include "new terminals, multi-level car parking and airside development, such as the construction of additional parking bays and walkalator".
07 Aug 2016

4 years since AAI approval, no sign of Chennai's 2nd airport
4 years since the AAI gave a pre-feasibility report for the construction of Chennai's 2nd airport at Sriperumbudur, not a brick has been laid.
Union minister of state revealed that the ministry had not received any proposal from the Chennai government.
If sources are to be believed, the delay is happening because of exorbitant land acquisition costs.
Love India news?


Stay updated with the latest happenings.
27 Oct 2015

Chennai airport completely 'choked', needs a 2nd airport
Airports Authority of India (AAI) chairman Guruprasad Mohapatra said that Chennai urgently required a 2nd airport.
He elaborated that Chennai airport was "completely choked" and if nothing was done it would experience Mumbai-like air jam in the upcoming years.
AAI has requested the Tamil Nadu government to provide a location in Chennai for the second airport construction.
Chennai reaching saturation in terms of flight traffic

The Chennai airport currently experiences about 400 flight movements. AAI has recently expanded Chennai's hourly runway limit from 29 to 33

aircraft

movements but it isn't enough.
08 Jun 2017

4 new sites in the run for Chennai's 2nd airport
The Airports Authority of India revealed that Sriperumbudur was out and 4 new locations were being considered for Chennai's greenfield airport.
Currently, locations near "Walajabad and Madhurantakam in Kancheepuram district and Alamathy and Gummidipoondi in Tiruvallur district" are in the run for the second airport for the city.
Almost 3,000-5,000 acres and Rs.20,000 crore will be needed to construct this airport.
10 Jun 2017

Chennai's 2nd airport- Private companies buys 2500 acres
Where is the location of site?
Asked on 20-02-2018 by Anonymous
Answered by NewsBytes
The site for Chennai's 2nd airport hasn't been finalized yet. As per the latest reports, Madurantakam in Kancheepuram district and Gummidipoondi are being considered.