Maharashtra- Nine killed, 12 injured as Mumbai-Latur bus overturns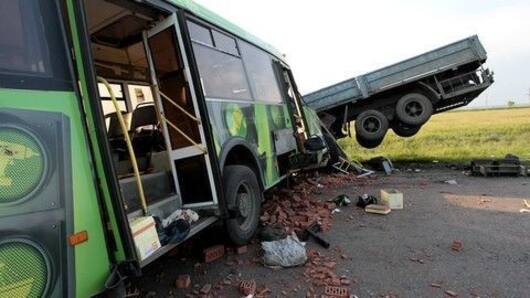 Nine people were killed and 12 injured when a bus on the Mumbai-Latur route overturned in Beed at around 5:30am.
"When the bus was near Dhanora village, the driver lost control and the bus overturned," said Mahesh Tak, API.
Police said that according to the survivors, the driver was over-speeding.
Rescue operations were underway. The victims have been rushed to the Ahmednagar district hospital.
In context
Nine killed in Beed as speeding bus overturns
The timeline is brewing!
This is a developing story. Please check back for updates.