Massive scam? DDA allegedly manipulated public feedback to benefit builders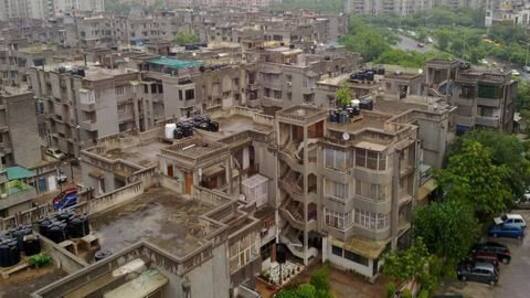 The HT reported the Delhi Development Authority (DDA) had flouted norms to facilitate deals for private builders.
The agency allegedly tweaked norms to allow the building of more flats than allowed in projects meant for the poor, which were then sold at high prices.
At least four companies could build flats on 15% more Floor Area Ratio (FAR) because the DDA fabricated public feedback.
In context
The alleged DDA-builder nexus
Details
What transpired?
In 2008, builders approached the Centre seeking extra FAR in subsidized projects. The appeal was forwarded to the DDA.
After seeking public feedback, the DDA produced a list of 1,374 objections. Of them, "approximately 670 people personally appeared before the board of inquiry", according to an RTI filed by Delhi-based NGO Sabke Liye Aawas Sangthan.
But the board couldn't find the records for them.
Survey
The clueless 'respondents'
DDA's list of 'respondents' included 45-year-old Kamla of RK Puram's Parvatiya camp, who claims to have no idea about the said policy. Veera Swami, another supposed respondent, echoed Kamla.
Dozens of other 'respondents' HT met in Shiv Vihar and Jhandewali Basti had similar things to say. All denied providing feedback.
Attempts to contact DDA vice chairman Udai Pratap Singh failed.
Love India news?
Stay updated with the latest happenings.
Notify Me
Norms
Rules were changed to benefit DLF, Parsvnath and others
Based on the fraudulent list, the DDA changed rules in May'09, increasing buildable area from 2 to 2.30.
Norms were changed again in 2013 to let builders sell 50% flats at market rates.
Due to difference in size and rates of flats across projects, the DDA couldn't fix the value of the extra FAR.
DLF, Parsvnath and at least two other builders were benefited.
In the DDA's defence
Meanwhile, a senior DDA official, preferring to remain anonymous, said the feedback had been fabricated to meet legal requirements of the amendment process. "It's a futile exercise as we hardly get any response from people," they said.