Super 30 breaks its records, every student cracks JEE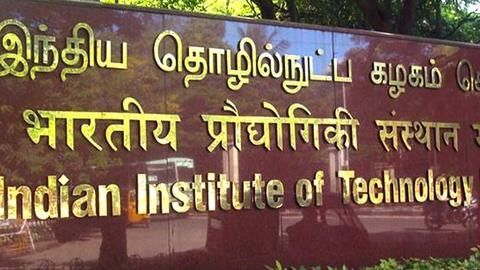 Mathematician Anand Kumar runs an institution called "Ramanujan School of Mathematics" and every year this institution picks up 30 meritorious students from the backward sections of the society.
This year, each of Anand's Super 30 managed to crack the Joint Entrance Examination (JEE) Advanced 2017, which will open the gates of premier Indian Institutes of Technology (IITs) to them.
Here's all about it.
In context
Super-30 and Anand Kumar, modern day success stories
Students
What is Super 30?
"Ramanujan School of Mathematics" is Anand Kumar's labor of love; every year he painstakingly combs through millions of applications and picks up 30 students coming from poor economic backgrounds and forms his Super 30.
These students are then given free coaching, lodging, and food and made ready for one of the toughest exams in India; the one, which if cracked can change their lives.
Happy
The year of triumph
This year, Super 30 broke all its erstwhile records; each of the students managed to emerge victorious by acing JEE Advanced results.
In the group, Super 30 has Sarvesh Mehtani hailing from Chandigarh, who got the all India first rank and Pune's Akshat Chugh, who secured the second place.
Anand Kumar said, "These students have shown if given a chance they can do anything."
Love India news?
Stay updated with the latest happenings.
Notify Me
JEE
There is a lesson here
While several premier institutions charge hefty amounts of money to prep students for JEE Advanced, this institution which doesn't charge a single dime has managed to maintain a success rate of 88% for the past 15 years.
Last year, 28 of the Super 30 had managed to ace the exams; in total 396 of 450 students, so far, have made it to the IITs.
Success
Surviving all odds
Each of the students has fought extreme adversity relentlessly to achieve this success; whether it is Arbaaz Allam, whose father is a roadside egg seller or Aditya Anand the son of a factory laborer or Abhishek Kumar, whose father is a landless farmer.
Each and every one of them will now have a chance to create a better future for themselves and their families.
Future
Anand Kumar has no plans of slowing down
Kumar doesn't take any help to run this organization and makes it possible with what he earns from teaching plus two students in evening classes.
He wants to make Super 30 bigger following this success, "We will now organize tests for selecting the students in different parts of the country and give all the details on the website."
Indeed, humanity is not dead yet.
Hrithik to play Kumar in Vikas Bahl directed biopic?
If reports are to be believed, Hrithik Roshan would play Anand Kumar in a Vikas Bahl film tentatively titled 'Super 30.' The film revolves around the life of Kumar, Super 30 and his rise to fame.