RBI introduces new Rs. 500 notes, old notes remain valid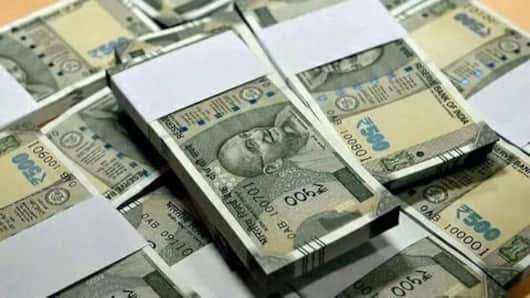 The RBI will soon introduce new Rs. 500 notes, but the old ones will continue being legal tender.
The design is similar to the current notes in the Mahatma Gandhi (New) Series, except they will come with an inset 'A'.
Last December, the RBI had announced new Rs. 500 notes in the same series with an inset 'E' in both number panels.
In context
New Rs. 500 notes introduced by RBI
Details
Features in the new Rs. 500 notes
After demonetization of Rs. 500 and Rs. 1,000 notes in November, the RBI introduced new notes in the former denomination. Some features included the Swachh Bharat logo on the reverse, intaglio printing of Mahatma Gandhi's portrait, and image of the Red Fort with the tricolor.
The new notes will carry similar features, with the year of printing (2017) mentioned on the reverse.
Re. 1 notes
This comes after the RBI announced new Re. 1 notes.
RBI Deputy Governor NS Vishwanathan earlier said there were no plans to introduce new currency, so as to encourage cashless transactions. MoS (Finance) Arjun Ram Meghwal had denied reports of Rs. 5,000 and Rs. 10,000 notes.
However, there have been speculations about new Rs. 100 and Rs. 200 notes in the works.