Sushma Swaraj comes to the help of four-month-old Pakistani infant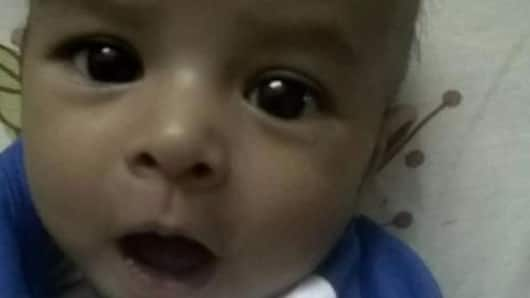 Foreign Minister Sushma Swaraj is well-known for the helping hand she extends to those in need of diplomatic assistance. This time, she has come to the aid of four-month-old Rohaan of Pakistan.
Rohaan has a hole in his heart. His parents wanted to bring him to India for treatment, but failed to get visas amid strained ties.
Swaraj ensured they were given all help.
In context
Swaraj to the rescue of four-month-old Pakistani kid
Action
Sushma Swaraj directs Indian authorities to provide all help
Rohaan had been referred to Delhi's multi-specialty Jaypee Hospital for treatment, but the family couldn't get visas.
Then his father Kanwal Sadiq reached out to Swaraj on Twitter, seeking help.
Swaraj responded, "The child will not suffer. Pls contact Indian High Commission in Pakistan. We will give the medical visa. (sic)"
The family arrived in Noida on June 12 via the Wagah border.
Status
What will happen to Rohaan?
"Rohaan has a hole in the heart along with a condition called D-Transposition of Great Arteries," said Dr Ashutosh Marwah, which leads to irregular flow of blood and breathing problems.
This in turn affects weight and causes repeated pneumonia, putting his survival at risk. The disease becomes untreatable after eight months, Marwah said.
Doctors are likely to operate on the infant on June 15.