WhatsApp hoaxes, spreading like wildfire, will cost India dearly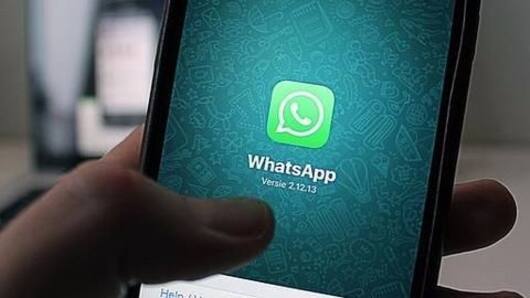 India's national anthem has been declared best in the world by UNESCO, five children kidnappers are roaming in your area, RBI's new notes will have GPS tags - we've all received WhatsApp messages like these from time to time.
Many of us have brushed them aside knowing they were hoaxes, but what if someone believes that whatever written in those messages is true?
In context
WhatsApp hoaxes if not nixed will become fatal
WhatsApp
Triggering violence by fuelling distrust
Before you retaliate by saying it's absurd, let me point out a recent incident in Jharkhand. Villagers in Kolhan region continuously received forwarded messages on WhatsApp about the presence of child traffickers in the area; it also featured mutilated pictures of the supposedly kidnapped children.
The villagers ended up lynching seven men, suspecting them as the traffickers that the WhatsApp messages warned them about.
Reports
False news via WhatsApp
It's not a single isolated incident; there have been an alarming number of reports emerging from both rural and urban areas about WhatsApp messages inciting violence and claiming lives.
In India, WhatsApp has more than 200 million active users and when it becomes a method to spread communal violence, political propaganda, false news and widespread panic, it could lead to catastrophic results.
Love India news?
Stay updated with the latest happenings.
Notify Me
Truth
All of them can't be wrong
Most of these messages are taken at their face value and are often forwarded without a second look. A person, who receives them can shirk them aside once but when he/she keeps on receiving the same message over and over from people whom he/she knows, it becomes hard not to buy into the gimmick.
It goes from "ridiculous" to "maybe" to "yes."
Images
Pictures, video to support claim
The problem becomes acute when people, who are spreading these messages, also add videos and images to substantiate their claims. To gullible minds, these become supporting proofs of the fake news.
Most of the times, these messages can be debunked by doing a quick search on the web but only a fraction of the recipients end up doing so.
News
Things are more complicated than they appear
Authorities, in most cases, fail to nab the perpetrators, who spread these false news; as the messages get circulated so many times that it becomes hard to pinpoint a proper trail directing to the actual culprit.
Also, by the time it gets noticed by the news outlets who can debunk it; the news already travels far and wide, inflicting serious damage.