India
ED files chargesheet against Vijay Mallya in bank default case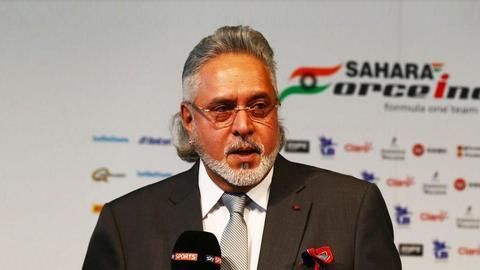 On June 14, the Enforcement Directorate (ED) filed a chargesheet against Vijay Mallya and others in the Rs. 900 crore IDBI-KFA bank loan default case.
The ED believed the chargesheet would make a "very strong" case against Mallya before a London Court, which is hearing an extradition case.
Mallya owes nearly Rs. 9,000 crore to Indian banks and had fled to Britain last year.
In context:
Vijay Mallya's extradition case hearing in the UK
13 Jun 2017

Mallya says 'keep dreaming about the billions of pounds'
On June 13, Vijay Mallya appeared before a magistrate court in London in an extradition case, claiming he didn't divert any money borrowed from his IPL cricket team.
This was his first court hearing in management proceedings, a precursor to the actual trial.
Outside the court, Mallya told reporters to "keep dreaming about the billions of pounds" he allegedly diverted.
Delays

UK judge questions India's evidence delay in Mallya extradition case
The court hearing to decide Mallya's extradition has been pushed back to December due to delays from India in submitting evidence.
At Mallya first court appearance, chief magistrate Emma Arbuthnot remarked: "Are Indians normally very prompt in their responses? They have taken six months so far and we haven't got any further forward in the past 6 weeks."
Love India news?


Stay updated with the latest happenings.
14 Jun 2017

ED files chargesheet against Vijay Mallya in bank default case
Details

CBI-ED both file chargesheets, to improve extradition chances
For extradition, an investigating agency must first file a chargesheet and then notify the counterpart country to transfer the fugitive, a time-consuming procedure.
Earlier, the CBI had filed a 2,000-page chargesheet against Mallya and others and the extradition process has already begun.
The chargesheets filed by both the ED and CBI would better support India's extradition request to the UK.
03 Oct 2017

Mallya released on bail after arrest in money laundering case
Liquor baron Vijay Mallya was arrested in London in a money laundering case but was released shortly thereafter on bail, according to news reports.
Mallya stands accused of willfully defaulting on loans worth Rs. 9,000 crore taken from a consortium of Indian banks.
In March 2016, Mallya fled to London.
In April this year, he was arrested and subsequently released on bail.