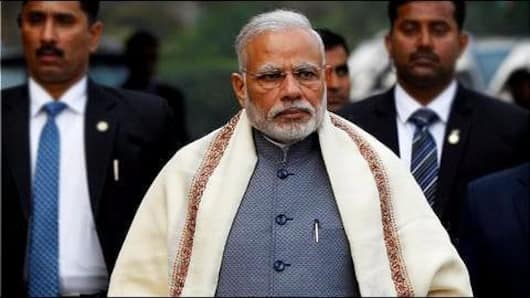 Higher Unemployment: PM Modi to review India's job scenario
Amid charges of "jobless growth", Prime Minister Narendra Modi will reportedly oversee a review of job scenario and employment data collection on 18 June.
The move intends to frame a policy in response to criticism that the GDP growth has not translated into higher rates of employment.
Creation of more jobs was an essential part of BJP's election campaign in 2014.
Job creation, employment need to be clearly authenticated
The crucial meeting comes at a time when the top policy makers feel there is a lack of credible and timely employment data, which makes it difficult to assess job creation.
The official data provided also comes with shortcomings in terms of the industries covered, the mapping of the informal economy, and whether there is sufficient distinction between self-employment and jobs.
Government keen to address issues before next general elections
The Centre wants to address the employment situation before the 2019 Lok Sabha elections.
NITI Aayog Vice-Chairman Arvind Panagariya is reportedly going to make a presentation on employment data to PM Modi.
He heads a task force constituted by the government to assess job creation based on credible data.
The Panagariya-led panel was mandated to devise a methodology for reliable, timely statistics.
Love India news?
Stay updated with the latest happenings.
Yes, notify Me
Current set of data has serious flaws: NITI Aayog
Credits:
Rejecting the "jobless growth" charges, NITI Aayog asserted that India has no credible job data to come to such conclusions.
Arvind Panagariya said that a new job data will soon be made available that can help policy makers get a better idea about the job scenario.
The accusation of jobless growth had also dogged the previous UPA administration.
Arvind Panagariya's statement
"In my sense, the debate on jobs has happened in vacuum as some data are being referred to, and these are coming from the quarterly employment scenario reports the Labour Bureau does. There are very serious problems with these surveys."
Data collected by Labour Bureau inadequate
According to the NITI Aayog, the findings of the Labour Bureau's surveys cannot be extrapolated to conclude that jobs have not been created in the economy.
It argued that the Labour Bureau data is inadequate and a wide-ranging survey is necessary.
Panagariya stated: "Some information can be extracted from the EPFO, ESI data. We are working on that now."
Promotion of industries
NITI Aayog is also pushing for the promotion of labour-intensive sectors so that industries like electronic assembly, food processing, textiles, and leather products. It also suggested setting up of Special Economic Zones (SEZs) to boost employment and attract foreign and domestic industries.