Rape victim sues Uber for obtaining her medical records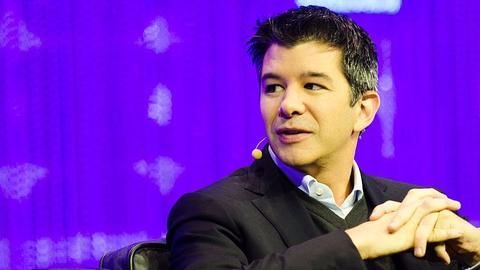 A woman, raped by an Uber driver in Delhi in December 2014, has sued the ride-hailing company for accessing her medical records.
This adds to the long line of allegations of sexual misconduct against Uber.
The lawsuit filed in a California federal court comes two days after CEO Travis Kalanick announced he would take a leave of absence to work on his leadership skills.
In context
Uber being sued by rape victim
Details
What had happened
In December'14, the 27-year-old survivor had hailed an Uber cab from Gurgaon. She dozed off. She woke up to find herself in a secluded spot, and when she tried to raise an alarm, the driver raped her.
Shiv Kumar Yadav was sentenced to life imprisonment a year later. It was also found he had five cases of sexual assault filed against him from earlier.
Lawsuit
Lawsuit accuses Uber of trying to "undermine" her ordeal
The lawsuit says when Uber was publicly decrying the rape during that period, executives inside the company were sharing the survivor's confidential medical records among each other to "undermine" her case.
Uber was privately speculating "that she had colluded with a rival company to harm Uber's business".
Uber's statement said, "We're truly sorry she's had to relive (her experience) over the last few weeks."
Love India news?
Stay updated with the latest happenings.
Notify Me
Who all are involved?
The then head of Uber's Asia Pacific region, Eric Alexander, the one who allegedly obtained the records, was fired sometime earlier. Alexander reportedly showed the records to Kalanick and the then-SVP Emil Michael. None of them are presently actively involved with the company.
Work culture
Uber's work culture under the scanner after numerous complaints
As of June 7, Uber had dismissed 20 people following an investigation which uncovered 215 complaints of sexual harassment, bullying and other issues.
There are 54 cases of discrimination, 47 of sexual harassment, 45 of unprofessional behavior, 33 of bullying and 13 of retaliation.
The widespread misconduct came to light after former employee Susan Fowler wrote a scathing blog about her experience.
Company's corporate policies also under investigation
Uber also faced backlash over its "aggressive corporate tactics". Google's Alphabet sued it for allegedly stealing its self-driving cars technology. Kalanick was also filmed arguing with an Uber driver over falling prices.